Mend Hunger announced that Enjoy Life Foods, the #1 allergy-friendly food brand and a SnackSafely.com Manufacturer Partnership charter member, donated over 20,000 pounds of its gluten-free and allergy-friendly products.A team of five Mend Hunger volunteers traveled to the Enjoy Life Foods plant in Jeffersonville, Indiana to pick up the donation, which filled 28 pallets and will be distributed to Mend Hunger partner food pantries across 11 communities in the north Chicago suburbs.
Mend Hunger is filling the growing need for access to no-cost foods that are safe for those with a medically necessary diet and financial need. Without access to safe and nutritious foods, parents and children are often left choosing between health and hunger. Mend Hunger is the only source of no-cost allergy safe and gluten free food in the Illinois tri-state area.

"I am overwhelmed by the generosity of Enjoy Life Foods," said Aleksa Hacker, Executive Director at Mend Hunger. "Mend Hunger and Enjoy Life Foods serve the same community and this is one beautiful way in which we can come together to ensure that no one faces the choice between health and hunger."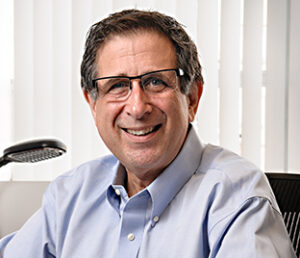 "For Enjoy Life Foods, it's not just about donating food but about making a difference in the lives of families in our local community," said Joel Warady, Chief Sales & Marketing Officer. "We're so inspired by Mend Hunger and the essential work that they do, and we also understand the urgent need for foods that are safe and trustworthy for those with allergies or diet restrictions. We're honored to make this donation and support such an important and likeminded organization."
For more information and to donate to Mend Hunger, please visit
www.mendhunger.com
. To learn more about Enjoy Life Foods and its products, please visit
www.enjoylifefoods.com
.
About Mend Hunger
Mend Hunger provides no-cost allergy safe and gluten free food to the Illinois tri-state area. To learn more about Mend Hunger, visit
www.mendhunger.com
, 'Like' us on Facebook, or follow us on Twitter and LinkedIn.
About Enjoy Life Foods
Enjoy Life Foods is the leading brand in the growing Free-From category, featuring a robust portfolio of Certified Gluten-Free and Non-GMO Project Verified products that are free-from the eight most common food allergens, identified as milk, eggs, fish, shellfish, tree nuts, peanuts, wheat and soy. Founded with the goal to create great-tasting, allergy-friendly foods, the Enjoy Life line includes cookies, snack bars, chocolate bars, baking chocolate, baking mixes, seed and fruit mixes, ProBurst Bites and lentil-based chips, called Plentils, all available in natural and conventional grocers and mass retailers throughout the United States and Canada. Enjoy Life's mission and brand promise is to deliver safe, better-for-you products free-from the top eight food allergens, but not free-from taste so everyone can Enjoy Life and Eat Freely! To learn more about Enjoy Life, visit
www.EnjoyLifeFoods.com
, 'Like' us on Facebook, or follow us on Twitter, Instagram, Pinterest or Snapchat.