We're big fans of the Annie LeGere Foundation, an organization founded by Annie's parents after her tragic passing in 2015 due to anaphylaxis triggered by an unknown allergen.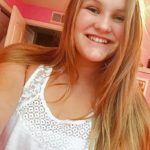 The foundation is responsible for promoting legislation in Illinois that provides for law enforcement officers to receive training to recognize and respond to anaphylaxis and allows health care practitioners to prescribe stock epinephrine to be carried and used by authorized agencies. That law took effect in January of 2017, but today many first responders are still not carrying epinephrine due to concerns about personal liability.

The foundation is now working with State Senator Chris Nybo, who introduced an amendment to "Annie's Law" to close the loophole by providing increased liability protection. The senator hopes the legislation will take effect this summer.
The shortcomings in the original legislation brings up a question for all heads of households coping with food allergies: do you know which of your first responders are actually carrying epinephrine despite the laws in your area?
Though you or your loved one may be diligent in carrying epinephrine, there are still circumstances where stock epinephrine may be necessary. Auto-injectors malfunction, are sometimes left behind in a purse or jacket, or provide an insufficient dose to halt the progression of anaphylaxis.
We strongly urge you to check with the police, fire, and ambulance corps serving your municipality to determine which responders are actually equipped with and trained to administer epinephrine.
If the answer is not to your liking,
get involved
by contacting your legislators and demanding they make stock epinephrine legislation a priority.