For the record, we're huge fans of Bethenny Frankel. To illustrate that point, here's SnackSafely.com Co-Founder Debra Bloom joining the star for a photo op in December 2015 at a FARE "Cocktails and Couture" benefit in Paramus NJ: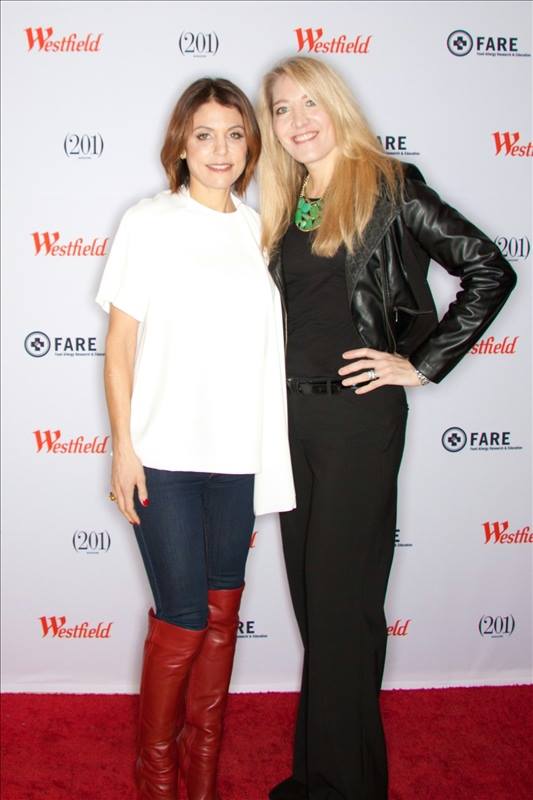 If you're a fan like we are, you heard earlier this week that Bethenny had suffered a near-fatal anaphylactic reaction on Sunday. She described it on her Twitter feed this way:
I have rare fish allergy. Sun,I had soup,itched & was unconscious for 15 mins then to ER & ICU for 2 days w BP of 60/40.I couldn't talk,see, thought I had a stroke & dying & told if 5 mins later I'd be dead. 911 & EPI saved me.I'll never not carry an #epipen @newtonwellesley xo

— Bethenny Frankel (@Bethenny) December 18, 2018
Bethenny, if you're reading this, we're happy to hear you are well after enduring every food allergy sufferer's worst nightmare and ecstatic to know you are speaking out about carrying epinephrine!

To celebrate, we are honoring the star with a new addition to our Take 2 Campaign, our set of flyers to remind you to "Take 2 epinephrine auto-injectors with you everywhere… every time".
Download the full set including Bethenny's above by clicking here. Be sure to post them at home, work, school… everywhere you need a little reminder.
Follow Bethenny's example and remember: Your epinephrine can't save your life if you leave it at home.