We know that Halloween can be one of the trickiest holidays for those with food allergies. Trick-or-treaters can bring home quite a variety of different sweets, many of which may be questionably safe. Parents will spend hours Halloween night reading labels, contacting manufacturers, and worrying that the "fun size" candies may have different allergen warnings than the regular sizes.
Avoid a scare this year, shop Halloween candy that is made in a dedicated peanut and tree nut free facility.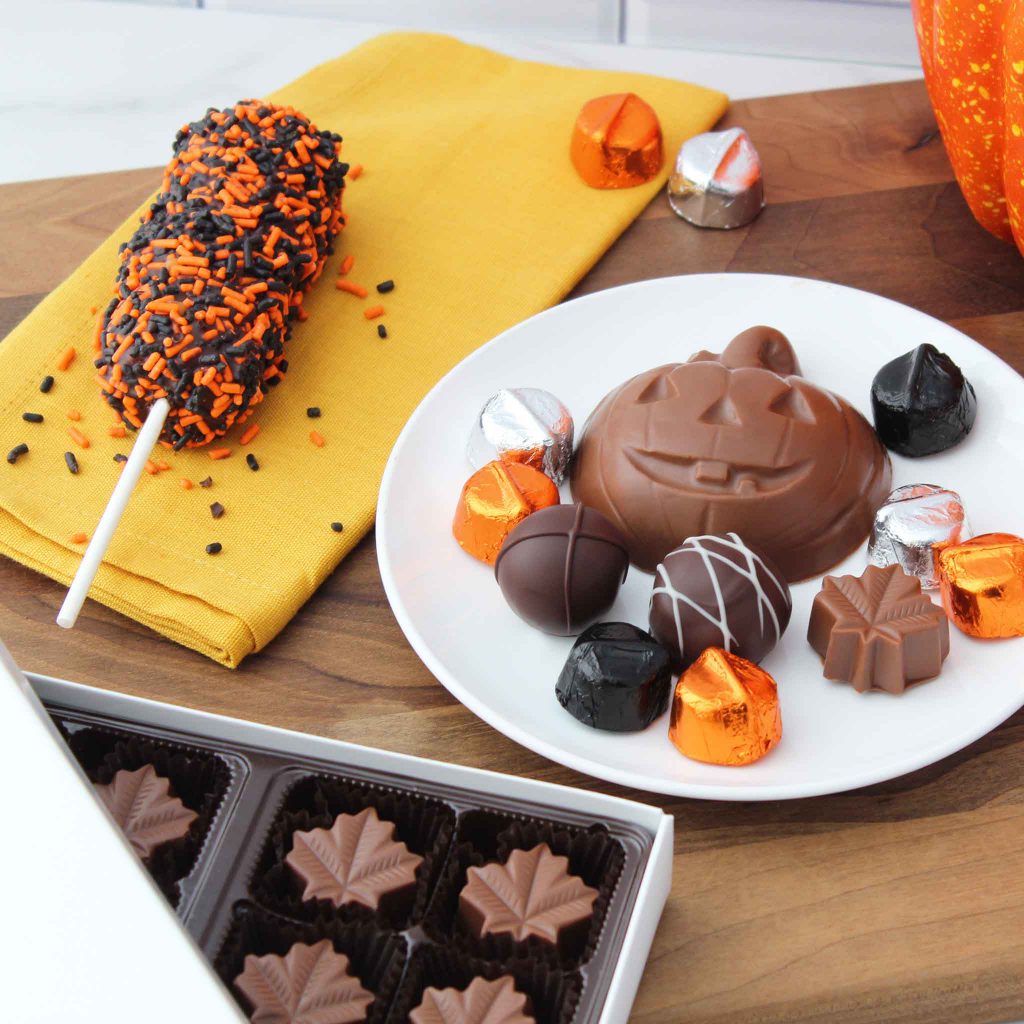 Vermont Nut Free Chocolates is a family-owned gourmet chocolate company based in Colchester Vermont. We have run a nut-free facility since 1998 and take our nut-free guarantee extremely seriously. We work closely with suppliers to ensure that our raw ingredients are not only nut free but produced in nut-free facilities as well. We have a full-time food safety and quality employee who runs our stringent allergen program that includes testing our finished product for peanuts and tree nuts.
We even have strict rules against employees bringing in anything containing nuts. This isn't limited to food, it also includes products like lotions containing a nut oil like almond, coconut, or shea. We also do not allow anything in our facility that has a warning for potential cross-contamination.
Take a look behind the scenes at our factory in Vermont!
We work hard to ensure even those with the most severe nut allergies can enjoy the sweet things in life! That includes fun, festive chocolates like those from our 2022 Fall Collection. We have products designed for handing out and sharing, like our individually wrapped miniature chocolate bars and our 2oz bags of our famous candy-coated chocolate pieces, Skippers®. Or, if you want to skip trick-or-treating this year and give pre-made gift baskets to your little ghouls and goblins, we offer a range of Halloween gift baskets at different price points.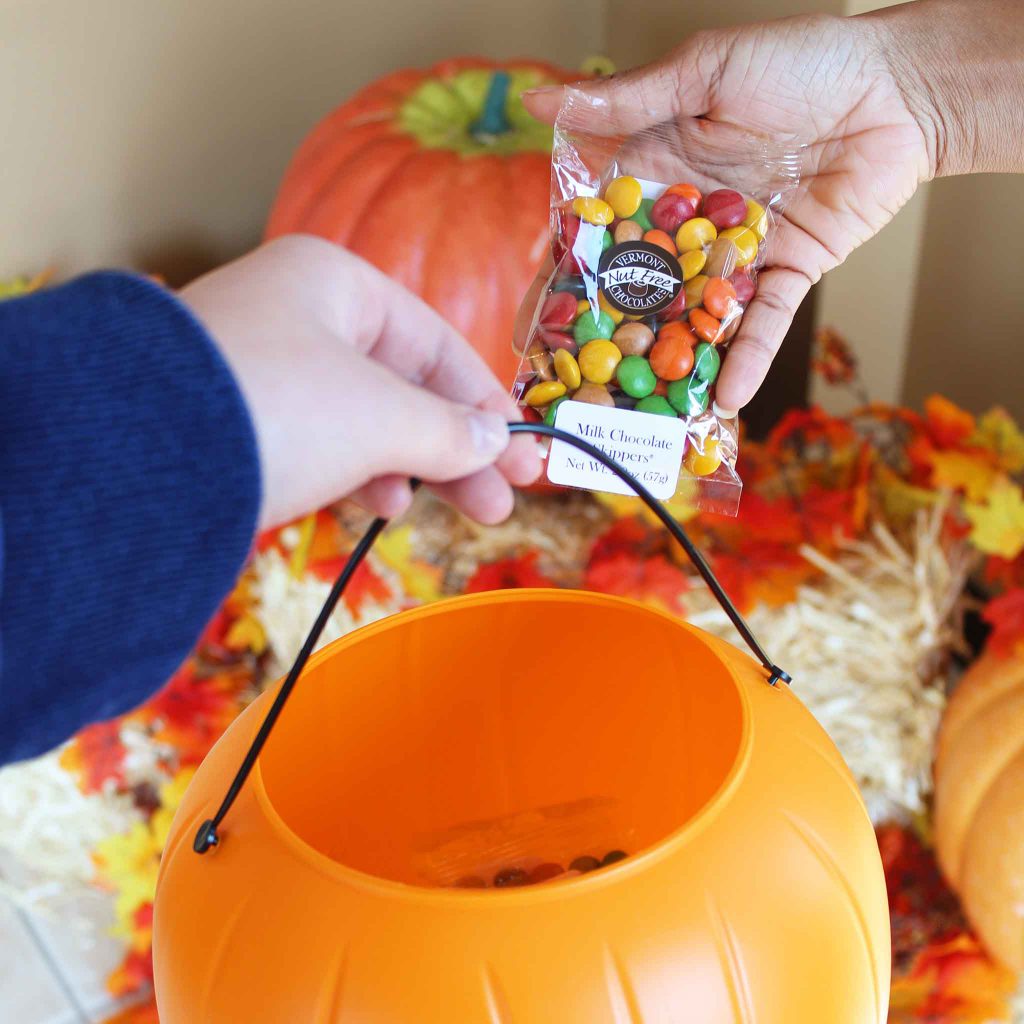 All our chocolates are made the old-fashioned way, by hand, using the freshest ingredients. We truly believe that you will find our gourmet chocolates to be among the finest you have ever tasted.
And now you can enjoy an extra 20% off through October 31 by visiting us at vermontnutfree.com and entering the code "SNACKSAFE" at checkout!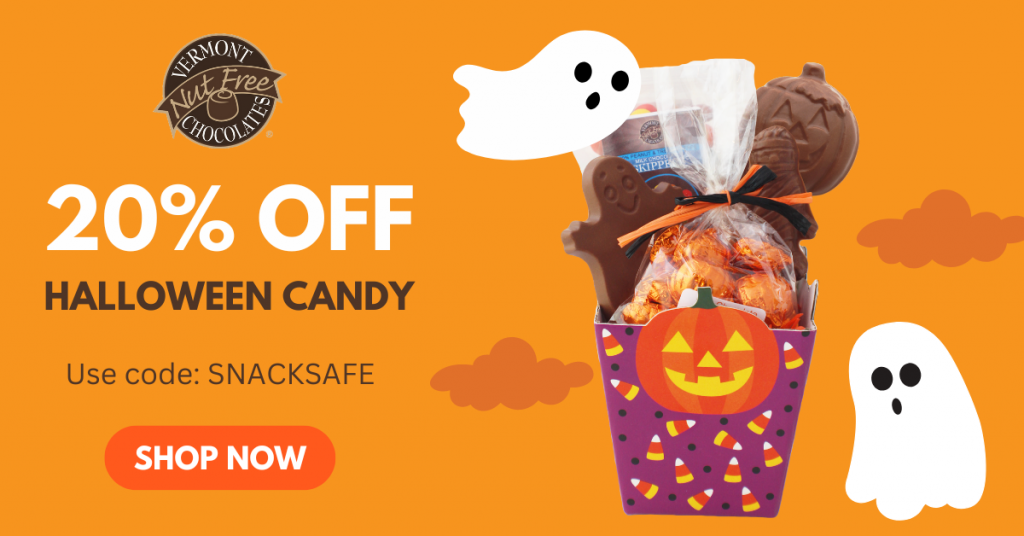 To learn more about our company and to see exclusive behind the scene footage, find us on Instagram and Facebook.