partnership

-

search results

If you're not happy with the results, please do another search
Researchers identify needs and work alongside designers to develop a toolkit to support safe transition to college for students with food allergy.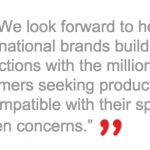 Products will be showcased in the Safe Snack Guide and Allergence, resources trusted by schools and the allergic community.
The SnackSafely.com Manufacturer Partnership Program is program designed to foster greater transparency in the disclosure of possible sources of allergen cross-contamination during the manufacture of food...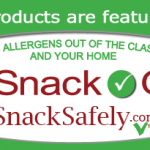 SnackSafely.com has been developing a platform that will allow us to engage directly with manufacturers to learn much more about how their products are produced.
Download your free copy for home and the classroom!
The guide used by thousands of schools and tens of thousands of parents nationwide!
Partnership paves way for introduction of device already approved by the FDA.
Over 1000 peanut, tree nut and Top-8 allergen-free products, perfect for camp and activities!
Executive with Business, Government and Nonprofit Leadership Experience Selected to Lead National Food Allergy Organization
Data discussed at EAACI 2018 reveal uncertainty, bullying and high levels of anxiety around food.