partnership

-

search results

If you're not happy with the results, please do another search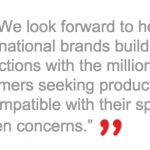 Products will be showcased in the Safe Snack Guide and Allergence, resources trusted by schools and the allergic community.
The SnackSafely.com Manufacturer Partnership Program is program designed to foster greater transparency in the disclosure of possible sources of allergen cross-contamination during the manufacture of food...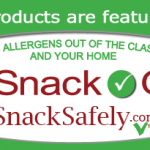 SnackSafely.com has been developing a platform that will allow us to engage directly with manufacturers to learn much more about how their products are produced.
Company debuts a new look and an exciting new product line.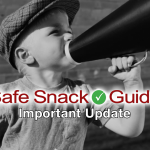 Update to the allergy-friendly snack list used by thousands of schools and tens of thousands of parents nationwide.
We went to the source to resolve conflicting information reported by our readership.
Donation helps propel efforts by charity to provide no-cost allergy-friendly foods to people in need.
After receiving numerous warnings from readers regarding a change in manufacturing, we went straight to our source.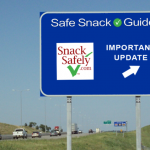 Our interactive Guide to over 1000 food products all free of peanuts and tree nuts with hundreds free of the Top 8.
Legislation and task force recommendations serve as a model for other states and municipalities to follow suit.