partnership

-

search results

If you're not happy with the results, please do another search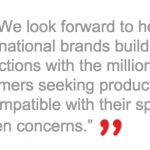 Products will be showcased in the Safe Snack Guide and Allergence, resources trusted by schools and the allergic community.
The SnackSafely.com Manufacturer Partnership Program is program designed to foster greater transparency in the disclosure of possible sources of allergen cross-contamination during the manufacture of food...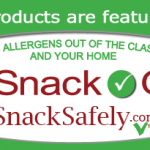 SnackSafely.com has been developing a platform that will allow us to engage directly with manufacturers to learn much more about how their products are produced.
With a dedicated section of allergy-friendly Valentine's Day candy, chocolate, cookies and gifts!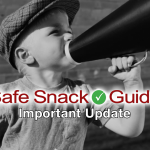 Over 1000 peanut and tree nut free products with hundreds free of the Top 8 allergens! Used by thousands of schools and tens of thousands of families nationwide!
You're invited to a private screening January 11 at the Davis Theater in Chicago.
Bringing disclosure of potential allergens to a new level.
Brand that markets allergy-friendly popcorn is being acquired by food giant.
With an entire section devoted to allergy-friendly Christmas and Chanukkah treats for gifts and celebrations!
Over 1000 products free of peanuts and tree nuts with hundreds free of the top 8 allergens!