Need to find a safe playgroup for your child with food allergies? Need a community of like-minded moms for ideas and support? Check out the No Nuts Moms Group.
With Easter just around the corner, we've added a special holiday section to the Safe Snack Guide.
A study concludes that high levels of vitamin D in the blood of expectant mothers correlated with increased incidence of food allergy in their children.
Diets for food-allergic children that are restricted to avoid allergens may impair their growth.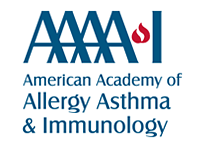 A study presented at the AAAAI annual meeting found that foreign-born children who did not have allergies before moving to the US were more likely to develop them after 10 years of residence.
The manufacturer of Epipen brand auto-injectors has introduced a new $0 Co-Pay Card which will reimburse eligible participants for a portion of their out-of-pocket expenses.
With Valentine's day approaching fast, we've added a special holiday section to the Safe Snack Guide so that your food allergic loved ones can feel special too.
The Auvi-Q voice guided epinephrine auto-injector is now available from retail pharmacies in the US with a prescription.
A University of Michigan study finds children with severe egg allergy can safely receive a single dose of the seasonal influenza vaccine.
In an update to their Food Fraud Database to be published tomorrow, the US Pharmacopeial Convention warns that the amount of food fraud they discovered is up 60% this year over their first report in April 2012.