The partnership between Mylan and Disney we reported on in 2014 is bearing fruit. The joint venture has announced a new resource for young children, an e-book entitled "Show-and-Tell Scout".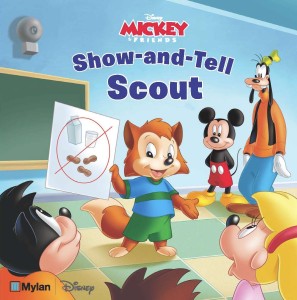 The digital storybook follows the story of Scout, a young fox living with potentially life-threatening allergies to milk and peanuts. We learn about his severe allergies and the importance of being ready to respond should he experience anaphylaxis. including avoiding allergens, developing an emergency action plan, carrying epinephrine, and discussing allergies with caretakers. Provided is an FAQ that is hyperlinked throughout the story for easy reference.
"Show-and-Tell Scout" is available for free online and has options that allow children to read on their own or have the story read to them as the words are highlighted.
Click here to read the story on MyAllergyKingdom.com.