Food Allergy Canada has added a third online course to its series on anaphylaxis training, this one geared to educating child care professionals entitled Anaphylaxis in Child Care Settings.
Like the others in the series including Anaphylaxis in Schools and Anaphylaxis in the Community, this course runs about 30 minutes and can be engaged from your phone, tablet or laptop. The series combines short videos, supplemental reading, and quizzes to help reinforce the subject matter, and can be completed as time permits.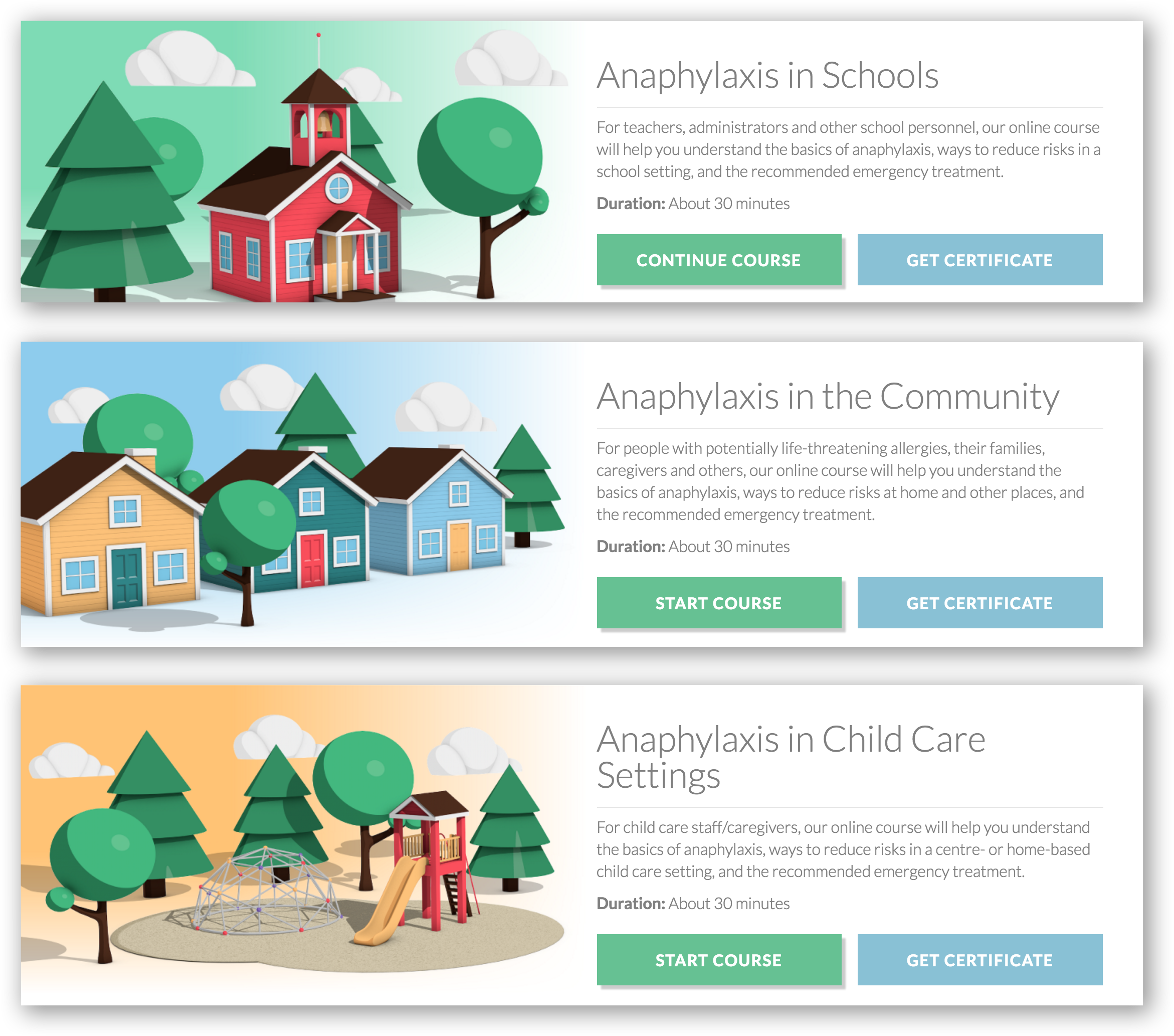 The advocacy has created an invaluable learning resource by distilling important facts regarding food allergy down to basic, easy-to-understand modules well suited for everyone that cares for children in a home, school, or other institutional setting. Though the courses are intended for Canadians, there is significant value for Americans and others abroad as well.
Do you care for a child with food allergies? Do you place your child with food allergies in the care of others? If so, we urge you to take the course and insist that others that care for your child do so as well.