The trial of two men charged with manslaughter in the wrongful death of a 15 year-old girl has begun with the defendants pleading not guilty.
Megan Lee died in January 2017 from what is described as an acute asthma attack brought on by an allergic reaction to food purchased from Royal Spice Takeaway in Hyndburn, Lancashire.
The jury heard testimony that her friend entered "prawns, nuts" as allergens when ordering from an online take-out service, but the staff at Royal Spice disregarded the warning.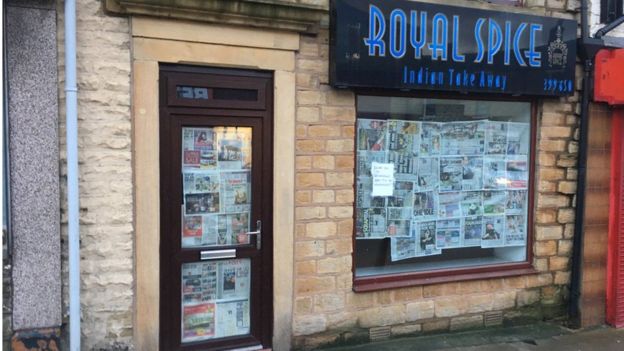 The girls shared the meal at Megan's friend's house after it was delivered. Megan suffered an immediate reaction once she began eating a kebab.
Her friend noted that Megan's face appeared swollen, prompting her friend's mother to give her a dose of a liquid antihistamine which made Megan feel better. Megan continued eating – avoiding the kebab – but aside from a rash on her cheek, experienced no other discomfort. Her friend's mother drove her home later that evening.
Megan went upstairs to her bedroom but called out for her mother shortly afterward.
The prosecutor, Peter Wright QC, said: "Megan was in a state of distress. Her lips were swollen and blue, she was struggling to breathe and an ambulance was called. Megan's condition continued to deteriorate. She stopped breathing and her heart stopped."
Mrs Lee and paramedics tried to revive Megan, but she suffered irreversible brain damage and died in the hospital two days later after she was removed from life-support.
Wright asserted there were "no procedures in place" to manage allergens and "no audit of their available dishes or written records of their recipes". He added the premises were not clean and evidence of mouse droppings was found.
Samples of the dishes were tested and the "widespread presence of peanut protein of levels that were unsafe for people allergic to peanuts" were detected, according to Wright.
Mohammed Kuddus, owner of Royal Spice Takeaway, earlier pleaded guilty to failing to discharge a general duty of employers and failing to put in place, implement and maintain a permanent procedure or procedures in contravention of European Union food safety regulations.
Both Kuddus and co-defendant Harun Rashid pleaded not guilty to charges of manslaughter in the death of Megan Lee. The trial is expected to take four weeks.
For an editorial prompted by the Megan Lee tragedy, click below: