Send them back to school with confidence
Our school-safe, gluten-free sourdough sandwich bread is perfect for the lunchbox — no more soggy sandwiches! At Bread SRSLY, we use organic gluten-free grains and the magic of wild & slow fermentation to bake luscious, traditional sourdough bread.
We take gluten and allergens SRSLY
Our products are made in a 100% dedicated gluten-free facility and every ingredient that passes through our doors is certified gluten-free. Our finished products are all certified gluten-free by GFCO.
Our dedicated facility is also Top 9 Allergen-free! Rest assured that in an industry where manufacturers routinely add traces of sesame seeds to avoid proper sanitation of their equipment, our products remain proudly sesame-free.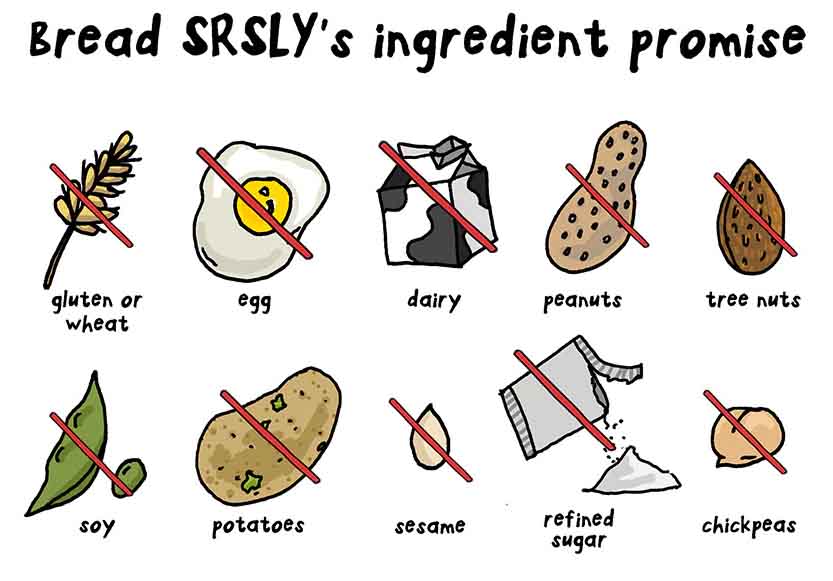 In addition to being gluten-free, all of our products are dairy-free, soy-free, egg-free, potato-free, sugar-free, tree nut-free, peanut-free, tapioca-free, sesame-free, and chickpea-free!
The Bread SRSLY story
See why making SRSLY delicious gluten-free and Top 9 Allergen-free bread is our passion:
---
Order now and use promo code SRSLYSAFE to receive 15% off your first order:
*Offer expires 9/20/2023
---
Delight guaranteed
We love our bread and think you will too. If you aren't absolutely delighted by the taste of our sourdough, we'll gladly give you a full refund. We're here for you!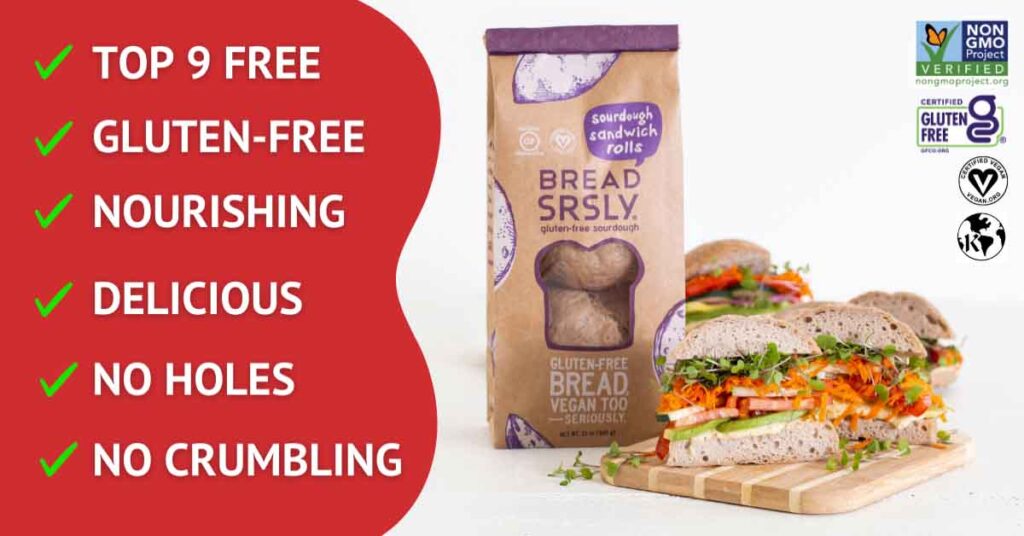 ---
Be the first to know about special offers, new products, and our tasty, allergy-friendly recipes by joining our mailing list:
---
Full Allergen Processing Disclosure
We take great pride in providing fresh, wholesome sourdough bread that is safe for individuals with celiac disease and food allergies to the Top 9 Allergens.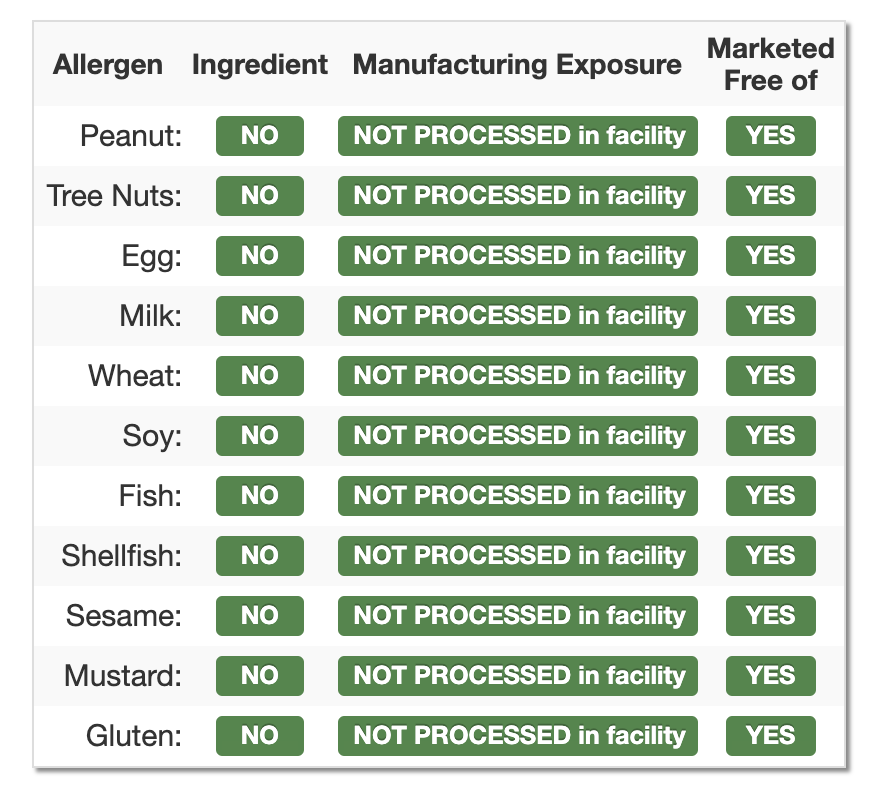 SUNFLOWER & POPPY SEED ALLERGY STATEMENT: As of 2023, there is a possibility of cross-contact with sunflower and poppy seeds from our Seeded Sourdough with our other products. If you are allergic to sunflower or poppy seeds in any form, we recommend not consuming our products.
---
This post was sponsored by Bread SRSLY.