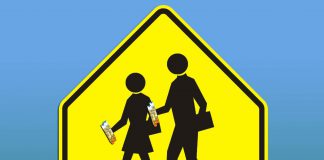 It's a simple life or death decision... choose life! Always bring both your epinephrine auto-injectors along each and every time. Click for your free set of flyers.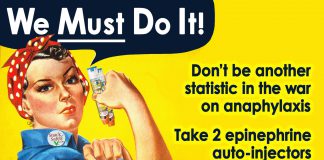 Team up with Rosie and click for a set of printable Take 2 Campaign flyers.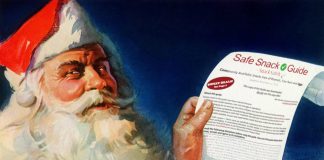 Share this message with your child's teachers and school administrators!
A set of nut-free notice graphics to help your school enforce its allergen exclusion policy.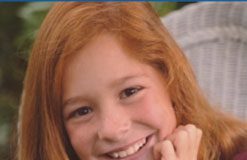 13-year-old Natalie Giorgi died after accidentally ingesting a treat containing peanut butter at a campsite celebration.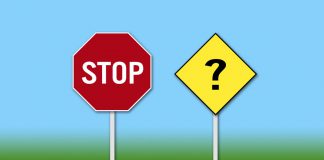 Knowing what the label CAN and CAN'T tell you about the allergen safety of a food product is an important step toward safeguarding your family.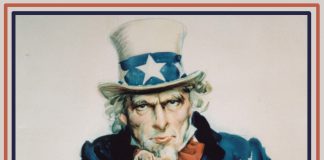 The School Access to Emergency Epinephrine Act was reintroduced Wednesday. Show your support!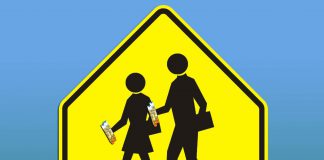 It's true... we're obsessed. With all the recent news reports of anaphylaxis claiming our young, we want to make sure everyone gets the message.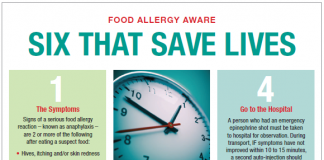 Allergic Living has published a terrific graphic for Food Allergy Awareness Week entitled: "Six That Save Lives"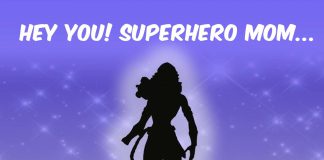 Yes, we know this is Food Allergy Awareness Week but we're still basking in the glow of Mother's Day! Celebrate superhero moms everywhere and don't forget to take two epinephrine auto-injectors along everywhere, every time!