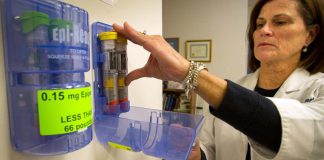 Epinephrine is saving lives at school but is often administered by unlicensed staff or students.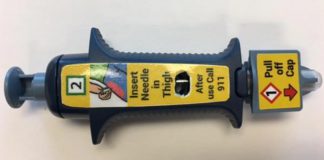 The additional competition should help lower costs across the emergency epinephrine market.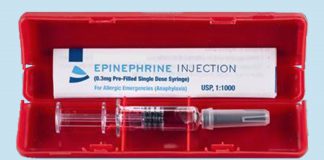 The market is anticipating FDA approval of a novel method of delivering emergency epinephrine.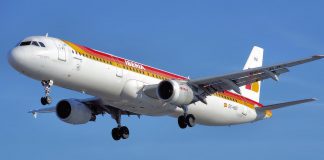 Tragedy illustrates the need for stock epinephrine on flights.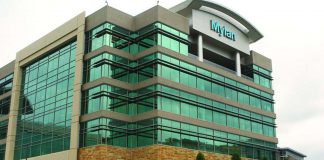 The Justice Department requested information from Mylan regarding patents on EpiPen for a preliminary investigation.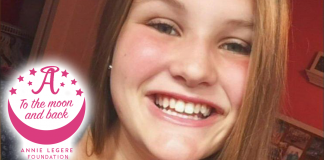 Stock epinephrine is a necessity. Should its availability depend on the efforts of dedicated officials?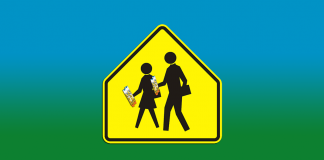 If you had any doubts about the need for stock epinephrine in schools, this report should lay those to rest.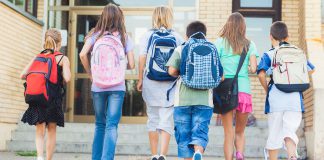 A new study shows that it is not only children diagnosed with food allergy that are at risk for developing life-threatening anaphylaxis at school.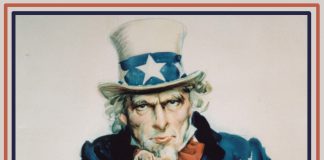 Good news regarding stock epinephrine laws which are already saving lives.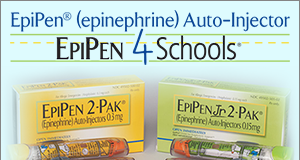 Results of a study of schools participating in the EpiPen4Schools program confirming the need to always have 2 auto-injectors on-hand.