The third time was indeed a charm for Adamis' Prefilled Single Dose Epinephrine Syringe which finally received FDA approval after two previous tries.
The device, to be sold under the brand name Symjepi™, is not an auto-injector per se, but a syringe prefilled with a standard dose (0.3mg) of epinephrine used for emergency treatment of anaphylaxis. Symjepi will be sold in a two-pack much like current auto-injectors.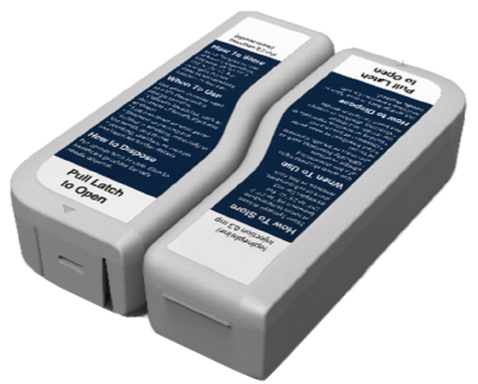 Though the device may not find favor with children and adults that self-carry, it is expected to provide a lower cost option for emergency medical personnel and others trained on the device to administer stock epinephrine during an anaphylactic emergency.
Adamis' Symjepi™ joins Mylan's EpiPen and Generic, Kaleo's Auvi-Q, and Impax's generic version of the Adrenaclick in the US market for emergency epinephrine delivery devices. The additional competition spurred by the introduction of another alternative should help lower costs across the market.
Dr. Dennis J. Carlo, President and CEO of Adamis, stated:
We are very excited by this approval, and at the same time, are already preparing to submit our second NDA to the FDA. This second submission is for the junior version of Symjepi. We are committed to helping patients by providing them with additional therapeutic choices. With an anticipated lower cost, small size and user-friendly design, we believe Symjepi could be an attractive option for a significant portion of both the retail (patient) and non-retail (professional) sectors of the epinephrine market. We are currently in the process of exploring all of our commercialization options and in discussions with potential partners in order to facilitate broad patient access to this new epinephrine treatment option and to maximize the value of our important asset. In the interim, we expect to build inventory levels in preparation for an anticipated launch in the second half of this year.