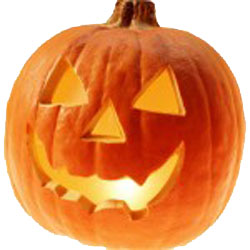 Halloween is a time of year that strikes fear into the hearts of parents of children with food allergies. Here are four strategies to help you and your child cope and enjoy the holiday.
Engage officials at your child's school, sporting activities, clubs and organizations. Have them commit to food-free activities or restricting snacks for parties and social events to an approved list that is deemed allergen safe for all food allergic children in attendance.

Some important guidelines:

All children (not just those with allergies) and their parents must restrict snacks to those on the list to avoid any chance of contact reactions.
All snacks must remain unopened in their original packaging to allow those adults responsible to perform a final check of the ingredient list before the snack is served.
Homemade snacks must not be permitted. While parents may have the best of intentions, cross contamination can occur in any kitchen where allergens are not normally excluded. There is also no way for the adult responsible for a food allergic child to ensure that all the ingredients used to make a homemade snack are free of specific allergens.
Parents of food allergic children should approve snacks in advance or provide their own substitutions.
Restrict the consumption of snacks to a specific time period and engage the children in hand-washing immediately afterward.

Arrange a safe trick-or-treating community with other families concerned with food allergies in your neighborhood. Agree within the group to restrict treat handouts to those on an approved, allergen-restricted list. Take turns trick-or-treating at those homes within the group.
If you do decide to trick-or-treat outside of your "safe" group, buy some of your child's favorite safe snacks and agree to swap them one-for-one for unsafe snacks at the end of the evening. Make sure that your child understands:

Not to accept any unwrapped or homemade snacks of any kind.
Never to open or eat any snack until it has been approved by the parent.

Pass it on – Avoid handing out snacks containing peanuts and tree nuts to trick-or-treaters who visit your home!
SnackSafely.com publishes the Safe Snack Guide featuring a wide variety of snacks free of peanuts, tree nuts, and eggs – perfect for Halloween parties and activities.