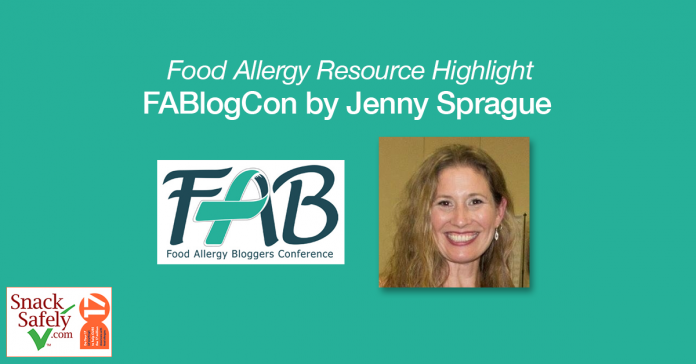 This article highlights a resource that provides inspiration and valuable services to the food allergy community. We pledged to highlight 17 such resources for End Allergies Together's 2016 #DoYour17 campaign. You can still consider sponsoring our effort with a pledge. E-A-T is underwriting all costs so 100% of your donation goes toward funding research into a cure for food allergy.
We often receive requests from readers asking how they can bring their experiences and perspectives to the food allergy community by starting their own blogs. Our reply: "There's a conference for that!"
The Food Allergy Bloggers Conference (FABlogCon for short) is an annual event staged by Jenny Sprague that convenes in the fall. Jenny is herself a mom to two boys with severe food allergies and blogs at Multiple Food Allergy Help.
The conference is attended by many of your favorite bloggers as well as aspiring bloggers who may be your favorites someday. The sessions cover such topics as developments in treatment and advances toward a cure, the nuts and bolts of starting a blog and promoting it via social media, becoming a brand ambassador, and many others. There is also an expo area with products and services that cater to the food allergy community.
The conference also provides a wonderful opportunity to network if you have an allergy-friendly product, device, or service you are looking to promote.
To learn more about the Food Allergy Bloggers Conference, visit: fablogcon.com.
Other food allergy resource highlights in this series: