Exciting results from a Phase II clinical trial of peanut-allergic preschool children treated with peanut oral immunotherapy (OIT) showed that 80% achieved success and were able to incorporate foods containing peanuts into their diets. The study confirms previous results that peanut OIT can offer effective protection against anaphylaxis caused by peanut exposure.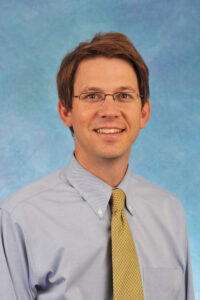 The results published Tuesday in the Journal of Allergy and Clinical Immunology show that one month after completing the treatment, almost 80% of participants achieved sustained unresponsiveness, the highest rate yet reported.
"These findings, if confirmed in larger studies, could transform the care of peanut-allergic children early in life," said Brian P. Vickery, MD, lead investigator of the trial and assistant professor of pediatrics at UNC-Chapel Hill.
The University of North Carolina press release describes the trial as follows:
Vickery and his team enrolled 40 peanut-allergic children aged 9 to 36 months in the trial, the first study to specifically target children under the age of three. Participants were randomly assigned to high-dose peanut OIT with a target daily dose of 3,000 milligrams of peanut protein or a low-dose regimen with a target dose of 300 milligrams.

The trial was double-blinded. Participants took 3,000 mg of study protein, but for the low-dose group, 2,700 mg of placebo was added to the OIT medication. As in previous studies, nearly all participants experienced some side effects, most of which were mild and required little or no treatment.

After receiving OIT for 29 months on average, participants abstained from peanut exposure for four weeks before undergoing a final peanut challenge – when participants ingest a small amount of peanut in a controlled setting.

If the challenge is successful, then doctors reintroduce normal amounts of peanuts – such as in a peanut butter and jelly sandwich – into the diets of participants. After the four-week period, nearly 80 percent of children in both the high- and low-dose groups consumed peanut with no allergic response and achieved sustained unresponsiveness.

The OIT-treated children were compared with a matched control group of 154 peanut-allergic children who avoided peanut. The OIT-treated children experienced beneficial changes in their immune responses to peanut and were 19 times more likely to successfully incorporate peanut into their diets.
"Peanut allergies are severe, and they impact more children than ever," Vickery said. "We hypothesized that newly-diagnosed preschool children would better respond to treatment, and our findings suggest that they indeed do. Early oral immunotherapy is a very promising approach to an urgently needed disease-modifying treatment for peanut allergy."