Gemma and Adam Lee have been honored with a Special Recognition Award at the Chartered Trading Standards Institute National Conference in Bristol for their dedication and commitment to raising awareness of food allergens.
Our readers will remember the tragic story of their daughter, 15-year-old Megan Lee, who perished on New Year's Day in 2017.
Back in December of 2016, Megan and a friend ordered a meal from the Royal Spice Takeaway in Lancashire via the online website Just Eat where they expressly declared that prawns and nuts were to be avoided in the comments section.
Megan suffered an anaphylactic reaction to the meal and was removed from life support two days later on New Year's Day in 2017 after suffering irreversible brain damage.
After an investigation, the meal was found to have "widespread presence" of peanut protein, and two men from the eatery were subsequently convicted of manslaughter and sentenced to multiple years in prison.
Megan's parents became agents of change, working to bring awareness to the danger of allergens and the need for care to be taken in the preparation of foods for individuals with allergies.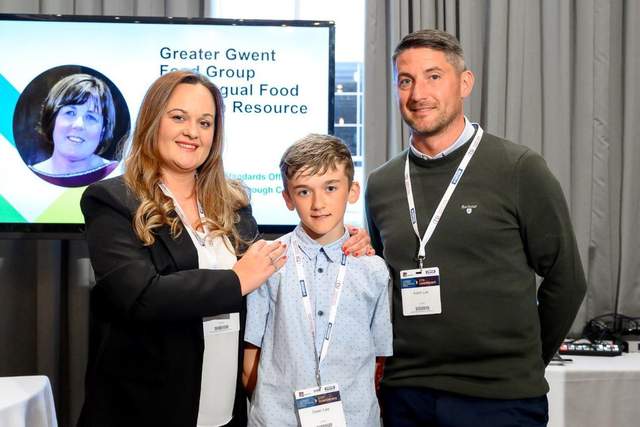 They were featured in a video entitled "Megan's Story" produced by the Lancashire City Council that has since been used all over the UK as a training film for food handlers.
Here follows the film but be warned: their account of their daughter's death is raw and difficult to watch:
Said County Councillor Michael Green, cabinet member for health and wellbeing:
I would like to thank Gemma and Adam Lee for their tremendous efforts to raise awareness of food allergens after the tragic loss of their daughter, Megan.
Megan's mom Gemma said:
We can't change our story as much as we would love to. But what we can do is help others by stopping this story happening to someone else's family.

We have continued to raise awareness of the dangers of allergens and hope we will make business owners and their staff think about their actions. No-one wants another tragedy to happen.
Said Megan's father, Adam:
It was incredible to receive an award at the CTSI Conference 2022. To receive an award in our daughter's memory is truly heart-warming.
---
We at SnackSafely.com thank Gemma and Adam Lee for their efforts to safeguard the allergic community by continuing to share Megan's story. Their selfless work will help ensure that others avoid the tragic fate of their daughter and their recognition is well deserved.
We are firm believers that viewing "Megan's Story" should be required training for all food handlers in the US as well as the UK.
Megan continues to live on in the hearts and minds of the allergic community and beyond.