Koochikoo's founders are organic foodies through and through, but as more and more research has come out linking sugar consumption with leading health problems like obesity and diabetes, they saw a problem with the candy industry: all the organic candy was loaded with sugar, and all the sugar-free candy was loaded with chemicals! Something had to be done.
Their owner Sally Cox – lovingly called Grandma Sal – quickly learned why no one had made an organic, sugar-free candy yet… it was really tough. After a couple of years of R&D and more test batches in her home kitchen than she could count, Koochikoo was finally born in 2018 as the world's first and (still) only organic, sugar-free candy.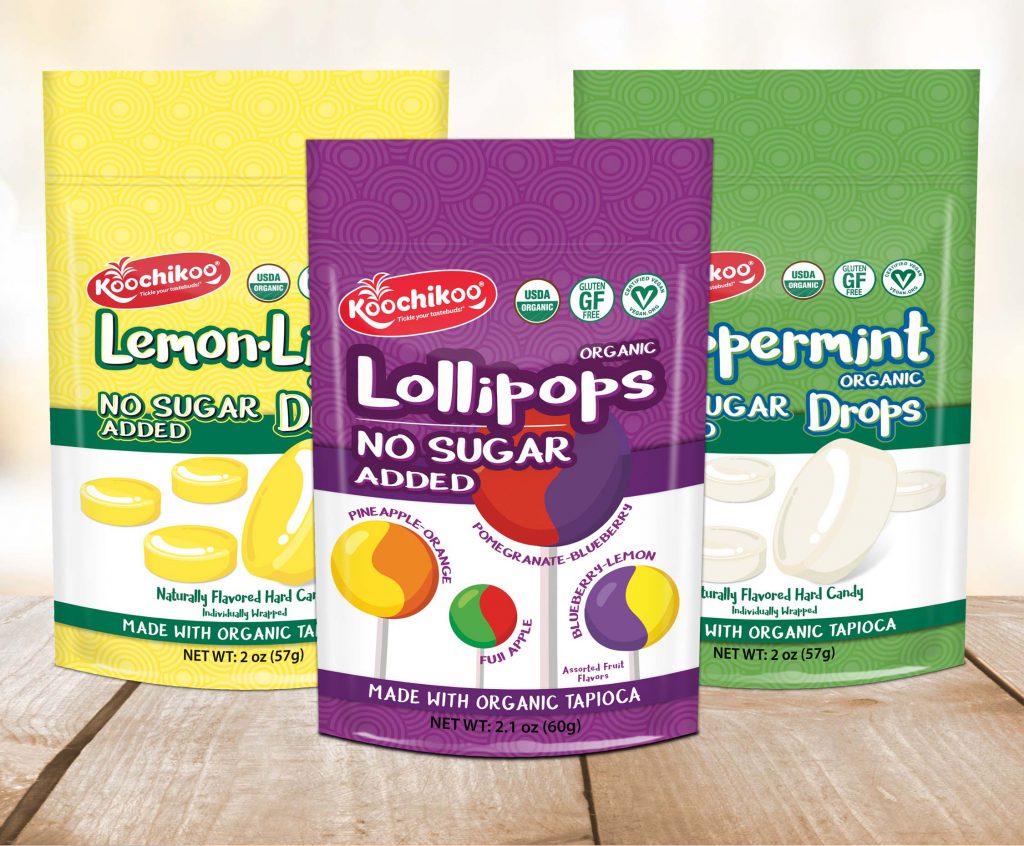 But how did Grandma Sal accomplish this impossible task? The secret is in the tapioca base which is 60-70% as sweet as cane sugar. It has a soft, honey-like texture that coats your mouth and tricks your tastebuds into thinking it's sweeter than it actually is. Adults with decades of sugar-blasted palates get enough sweetness to satisfy as their 'sweetness' receptors rebalance, and children… well, candy is candy. Sometimes ignorance is bliss (at least for their parents).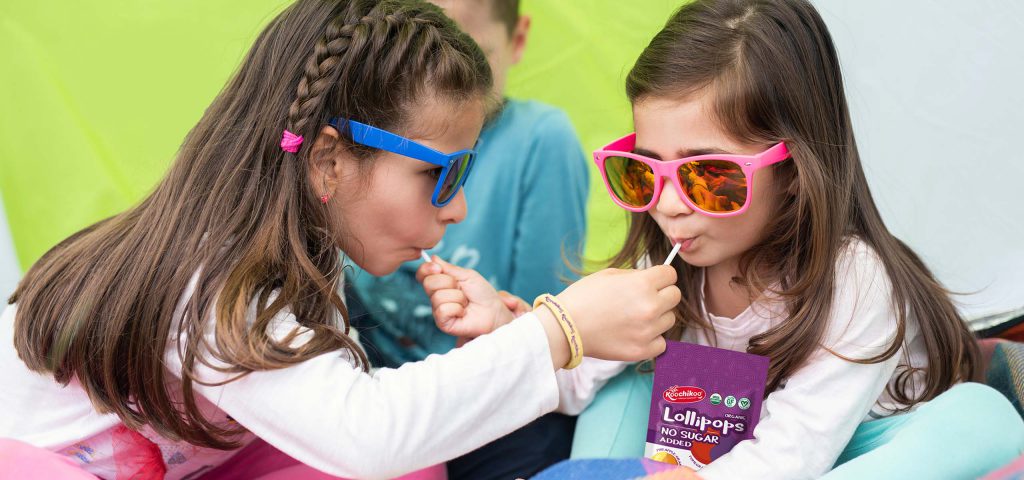 These lollipops and drops are fully vegan/plant-based, gluten-free, Kosher OU, free from the FDA's top 9 allergens, and lower calories than sugar to boot. AND they're a zero-point snack on Weight Watchers and suitable for most other diets too. Guilt-free treat lovers, rejoice!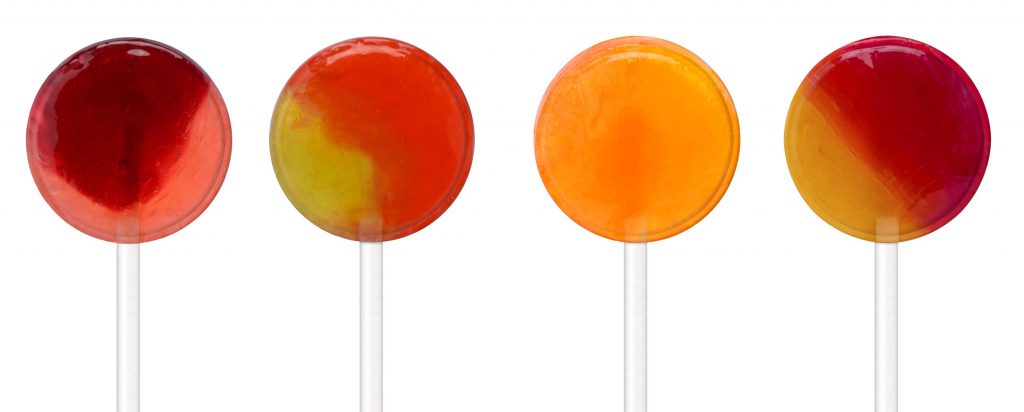 Overly processed high-intensity sweeteners like maltitol, stevia, or monk fruit? Sugar alcohols? Nowhere to be seen. This means no tummy troubles or digestive upset if you happen to finish an entire bag in one sitting because they're just. that. good.
Enjoy with confidence! Here is the allergen processing information for their entire line as provided to SnackSafely.com and presented in Allergence: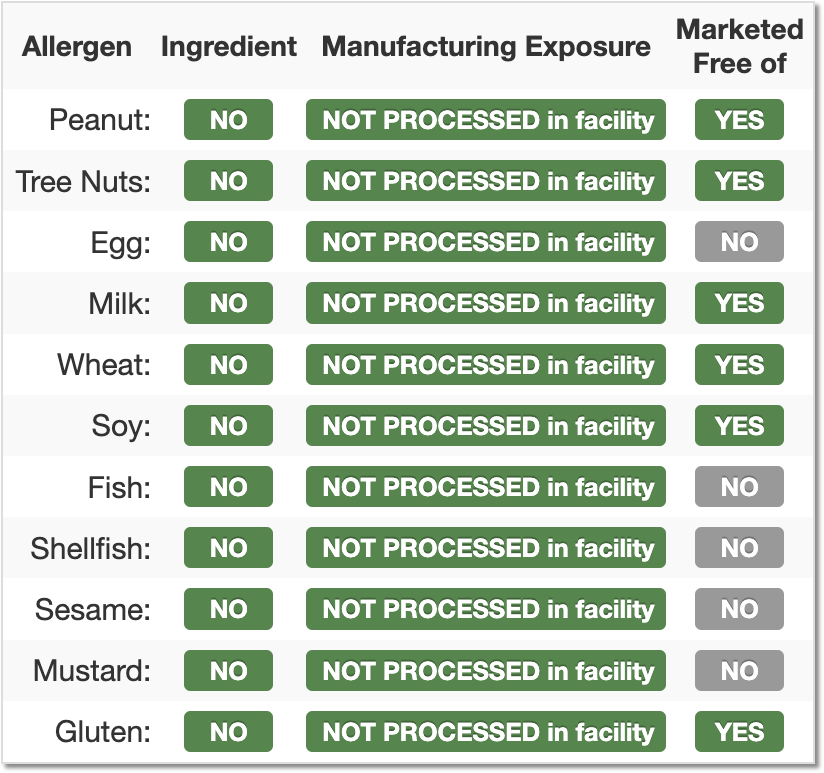 Their products can be found on Amazon or purchased directly from them via their Shopify page. If you're sick of sugar, want only the best ingredients for you and your family, and like to support family-owned products, you've got a friend in Koochikoo.