Spin the dreidel! Deck the halls! Light the kinara! The holidays are on their way and it's time for you to download your 2022 Holiday Edition of the Safe Snack Guide!
Whether you're searching for seasonal gifts, festive products to serve at your home or classroom celebration, or baking supplies to make your own holiday creation, the Safe Snack Guide is your go-to resource!
Our Peanut & Tree Nut Free, Milk (Dairy) Free, Sesame Free, and Gluten Free guides help you find products that meet your family's specific allergen restrictions. And if your family is juggling a number of restrictions, try tailoring your own Custom guide to meet any combination of restrictions 11 allergens including sesame and gluten.
Best of all, each guide is interactive: click any entry to see precisely how that product is manufactured with respect to the 11 allergens we track (peanuts, tree nuts, milk, eggs, soy, wheat, fish, crustacean shellfish, sesame, mustard, and gluten) including shared line/facility information you won't find on the label or anywhere else, as well as links to the product's store finder, website, and Amazon page.
In addition to the usual 40+ categories of over 3000 products from 180+ manufacturers ranging from soups and breadcrumbs to protein bars and chips, the Holiday edition of your guide has a section devoted to Christmas and Chanukkah-themed items that meet your specific allergen exclusions!
In addition to many new products from our existing partners, we've added new products from two new members of our Manufacturer Partnership! Please welcome:
Fully Charged Allergy Friendly Snacks — Taste a modern take on classic pastry dessert snacks! Gluten-free, vegan, kosher, and free of the top 14 food allergens! Fully Charged Allergy-Friendly Snacks sells mini muffins, brownie bites, and donut drops that are organic, wholesome, and delicious! Manufactured and distributed fresh daily from their commercial bakery, each batch is handcrafted for quality, consistency, and integrity.
---
Top Seedz — They specialize in gourmet seed crackers, raw and roasted seeds. All their products are certified organic, gluten-free, and non-GMO, and are vegan and free of the Top 9 allergens and mustard. And did we say they're absolutely delicious? Little Seeds. BIG FLAVOR. Made with good, natural ingredients, to make you feel good, naturally.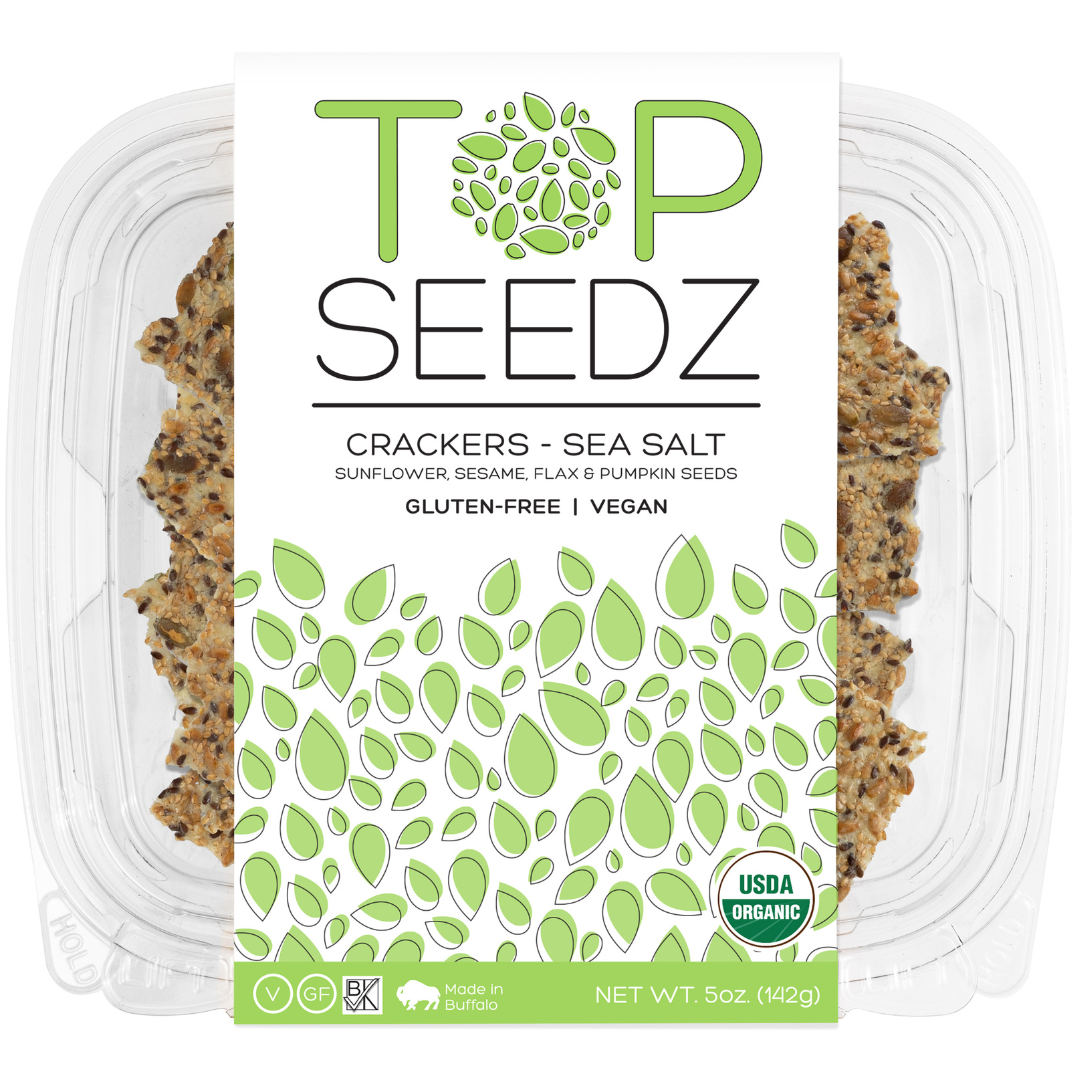 ---
Let's get started! Click on your guide of choice to download yours: