As if you needed another reason to stop.
Pediatric patients responded with a favorable safety profile and no serious adverse effects.
Here's a quick recap from this morning's AAAAI press release.
Plan, completed with your child's doctor, specifies the actions to be taken when anaphylaxis or ingestion of an allergen is suspected.
The Debbs family is determined to raise awareness in memory of their son who succumbed to anaphylaxis.
Adolescents and young adults fared better with strong support from their family, friends and school.
"In a school setting, we may be the only link to emergency medical care that a child or staff has...."
There's an underlying problem that portends similar tragedies in the US, but it doesn't have to be that way.
Based on the findings of the LEAP study, an expert panel recommends that peanuts be introduced to infants as early as 4 months of age.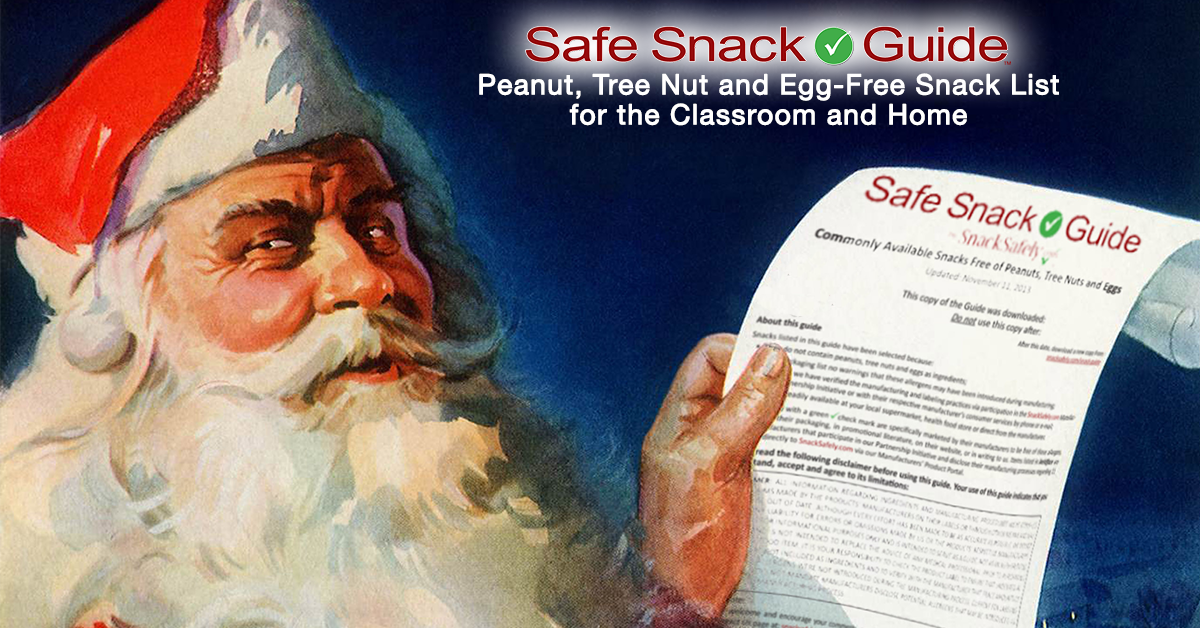 An extensive list of peanut, tree nut, and egg-free goodies with an entire section devoted to holiday-themed products for your inclusive celebration.