According to a presentation made at the American Academy of Dermatology meeting in Boston last week, atopic dermatitis – more commonly known as eczema – increases the risk of a many other chronic conditions known as comorbidities.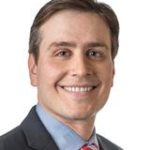 "Although it affects the skin, eczema is not just skin-deep. This disease can have a serious impact on patients' quality of life and overall health, both physically and mentally," says board-certified dermatologist Jonathan Silverberg, MD, PhD, MPH, FAAD, an assistant professor in dermatology, medical social sciences and preventive medicine at the Northwestern University Feinberg School of Medicine in Chicago.
Eczema is characterized by red, dry, itchy patches of skin. One quarter of all children and 7 million adults are estimated to have the disease, which is most frequently diagnosed in infancy and early childhood but can emerge later in life.
According to Dr Silverberg, eczema can increase patients' risk of developing allergic disorders like asthma, seasonal allergies and food allergy, as well as other health conditions like obesity and cardiovascular disease. While the exact reasons are unclear, he speculates that inflammation caused by eczema may affect the entire body, while the symptoms may affect sleep and health habits.
Common effects of eczema also include anxiety and depression arising in response to symptoms, says Silverberg. This may be aggravated by the sleep disturbance that commonly plagues eczema sufferers.
Controlling flares of atopic dermatitis can help improve related conditions such as sleep disturbance, says Dr Silverberg. In patients with long-lasting eczema, other comorbidities, like cardiovascular problems, may develop as a result of the disease's cumulative effects on the body over the years. For this reason, treatment should focus on not only improving symptoms in the short term but also managing the condition in the long term, he says.
"Atopic dermatitis can be extremely frustrating for patients, but there are effective treatments available, as well as several new treatment options in development that look very promising," Silverberg says. "If you're struggling with eczema, a board-certified dermatologist can devise an appropriate treatment plan that can help improve your symptoms and your overall quality of life."