Brothers All Natural Halloween Freeze Dried Crisps
While dressing up this October as a cat or a spooky ghost,
You'll notice Halloween may look different than most.
Whether your family snacks at home or trick-or-treats,
We have the perfect fall-flavored Fruit Crisps for you to eat!
Brothers All Natural Fuji Apple Fruit Crisps are the naturally sweet treat,
Now in perfectly snack-sized Halloween bags that kids love to eat!
Fuji Apple Fruit Crisps, now in bags of 25, 100 or 300 multiple sizes!
Individually packaged and perfect to hand out at school as Halloween prizes!
When you look on our packaging, you'll be delighted to see,
Our Fruit Crisps are peanut tree-nut, soy, dairy and gluten-free!
Our bags are colorfully decorated with Halloween Mickeys on the outside,
And our Fuji Apple Fruit Crisps have a shelf-life of two years because they're freeze-dried!
Allergence Allergen Profile: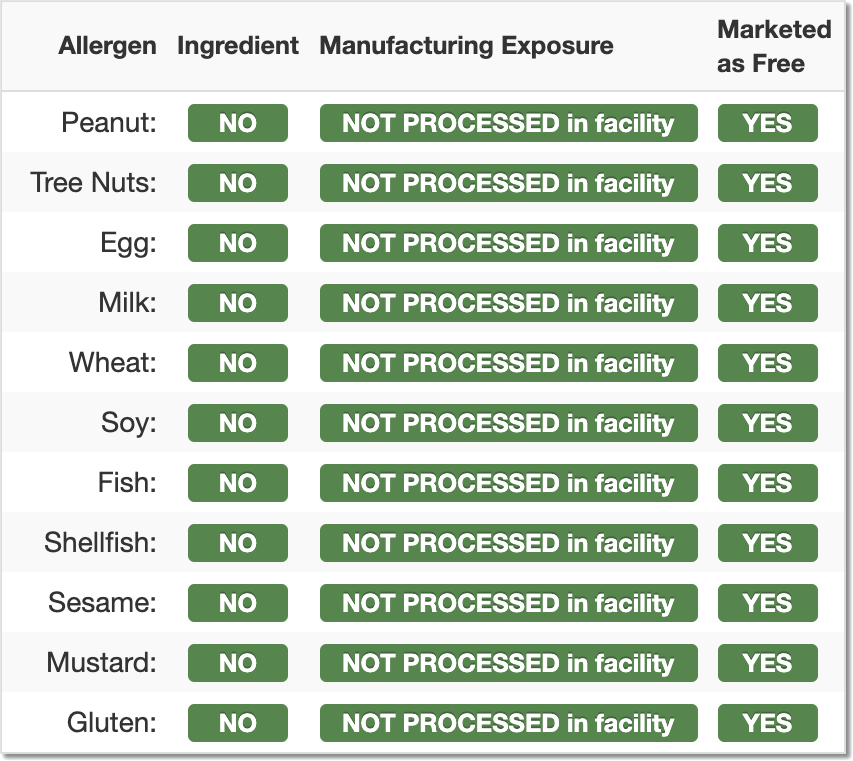 Click for next treat: