Saying "2020" is enough to scare the daylights out of anyone. Add "Halloween" and you'll have parents of kids with food allergies running for the hills.
But it doesn't have to be that way because finding treats that meet your child's food restrictions is easy. Since first published in 2011, the Safe Snack Guide — Halloween Edition has been the go-to resource for families and classrooms nationwide seeking to accommodate children with food allergies and intolerances.
This year's Guide has a huge section of commonly available treats you can purchase online or at your local market. Here are some of our favorites along with their allergen profiles detailing precisely how they are made with respect to the 11 allergens we track.
MadeGood Chocolate Chip Granola Bars
Delicious gluten-free oats and delicious chocolate chips. These individually wrapped organic granola minis bars are chewy goodness and made in a dedicated peanut and tree nut-free facility.
Meet the dietary needs of most little goblins with Halloween safe, allergy and nut-free treats
MadeGood Halloween Mini Bars are a delicious, better-for-you Halloween alternative for kids
Wholesome, hearty, gluten-free oats balance rich, delectably sweet, dark chocolate chips
With ingredient transparency, MadeGood granola bars support and contribute to a healthier diet
Perfect to distribute on Hallow's Eve, they make a great sharable snack to those at the front door
Allergence Allergen Profile: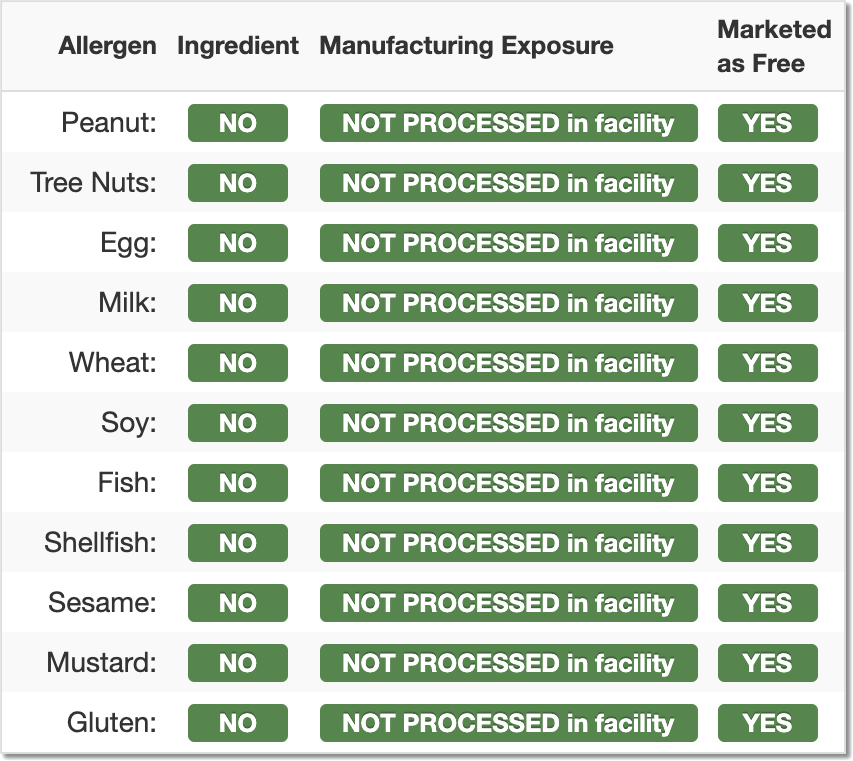 Click for next treat: