We know… it's hard to stay motivated when it comes to packing lunch and snacks for school especially when you need to find products that are safe for your kid's food allergies and restrictions.
But fear not, help is on the way! Here are seven delicious products from our 160+ partner manufacturers we're sure your kids will love!
We've included the Allergence allergen profiles detailing precisely how each product is manufactured with respect to the 11 allergens we track including shared line and facility information! Check the profile to see if that product meets your family's allergen restrictions.
---
The Greater Knead Bagels
All their products are Vegan, Non-GMO, Certified Kosher, Certified Gluten-free and free-from Dairy, Egg, Soy, Peanuts, Tree-nuts (including no Coconut), Fish, Shellfish and Sesame. They make all their products in a dedicated gluten-free and top common allergen-free facility so you can EAT CONFIDENTLY!
Sold in 4-packs, choose from 12 luscious flavors including Plain, Everything (pictured), Cinnamon Raisin, French Toast, Pumpkin Spice, Onion, Poppy, Tomato Basil, Chocolate Chip, Snickerdoodle, Salt, and Garlic!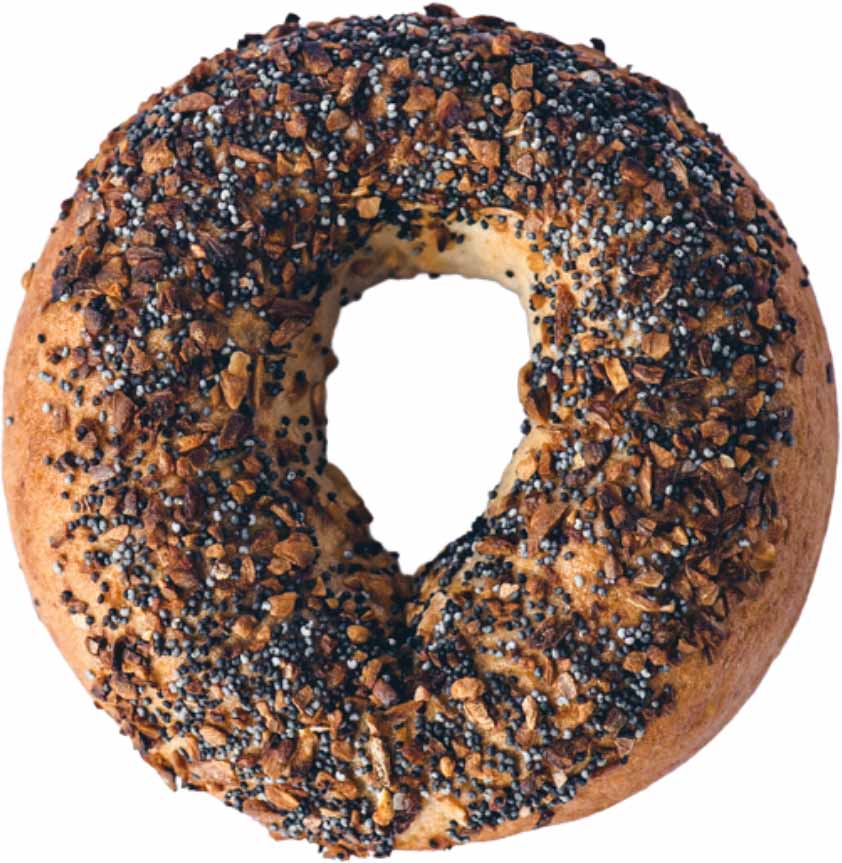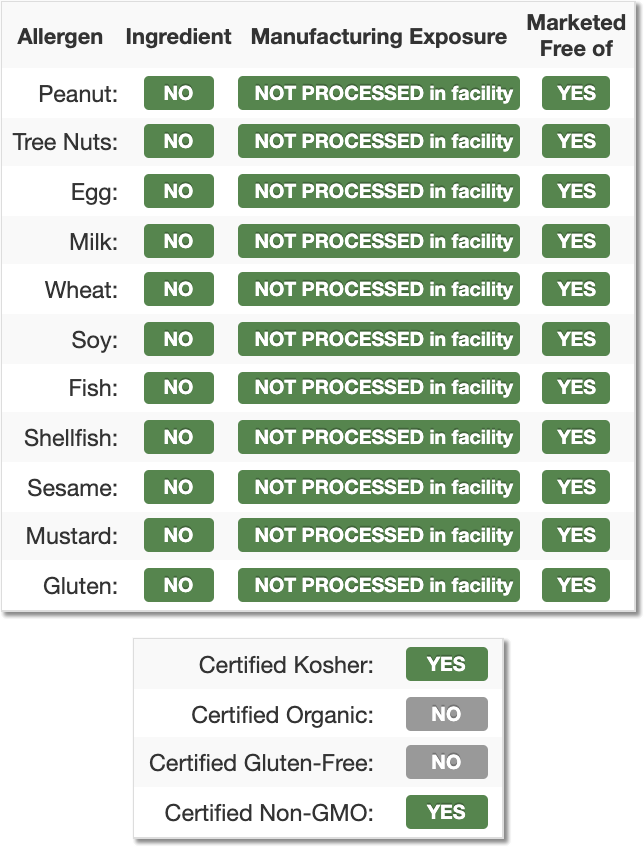 ---
That's It Organic Apple Crunchables
Organic Apple Crunchables are made from one ingredient: organic apples, crisped to perfection. With a crisp and delicious taste and no added sugar, preservatives or anything extra, kids will love these Crunchables as a perfect lunch box replacement for sugary fruit snacks. Includes 24 0.3 ounce pouches. (Coconut is the only tree nut processed in the facility.)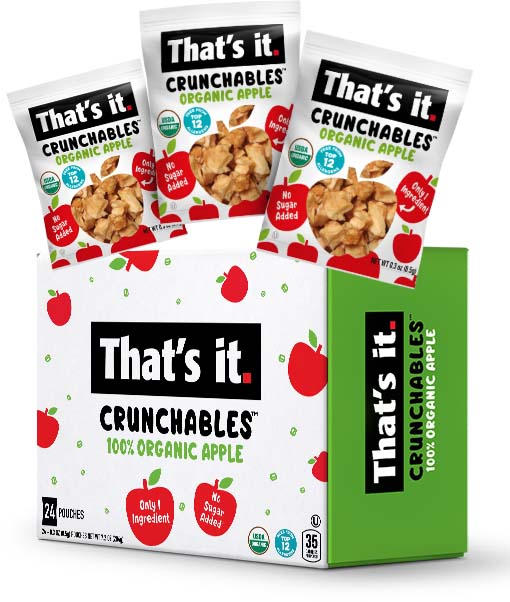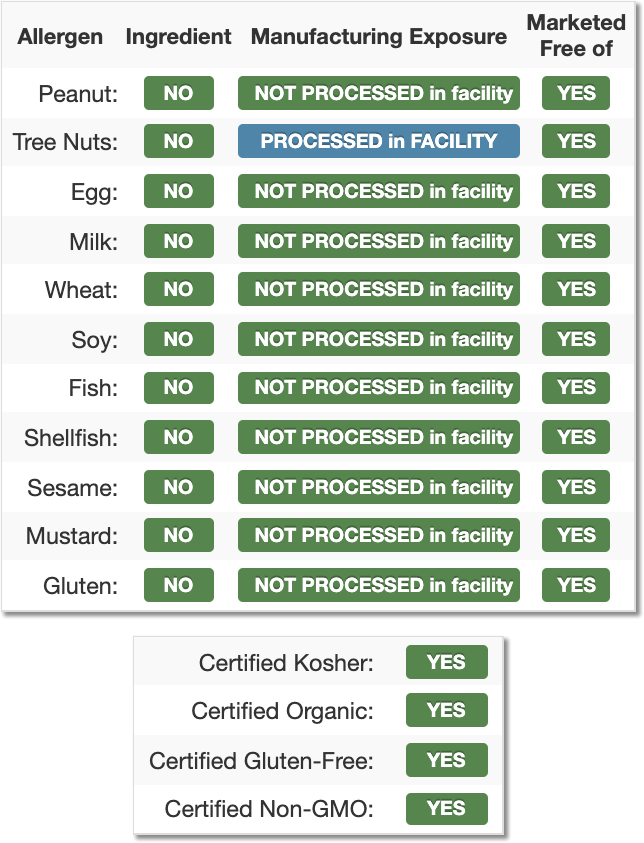 ---
Homefree Gluten-Free Mini Chocolate Chip Cookies
Winner "Favorite Allergy Friendly Sweets" on About.com Readers' Choice Awards, and Homefree's most popular cookies.
Enjoy these peanut-free, tree nut-free, egg-free dairy-free chocolaty delights! These bite-sized chocolate chip mini cookies make a delicious and wholesome snack. You can smile knowing that every serving of mini cookies contains more than ½ serving of whole-grain while tasting just like mainstream cookies (well, perhaps even a bit better)! Of course, like all Homefree products, these are non-GMO verified, vegan, kosher pareve, gluten-free, and delicious! The box is perfect for at-home sharing, and the convenient single-serve bags will be a favorite for lunch box snacks and for a healthy snack on the go any time.
Also available in Chocolate Mint, Double Chocolate Chip, Ginger Snap, Lemon Burst, and Vanilla!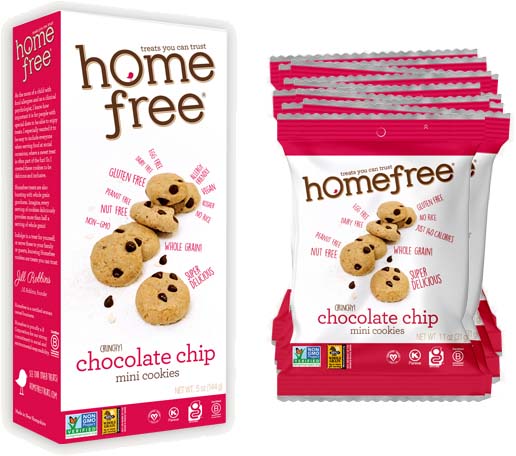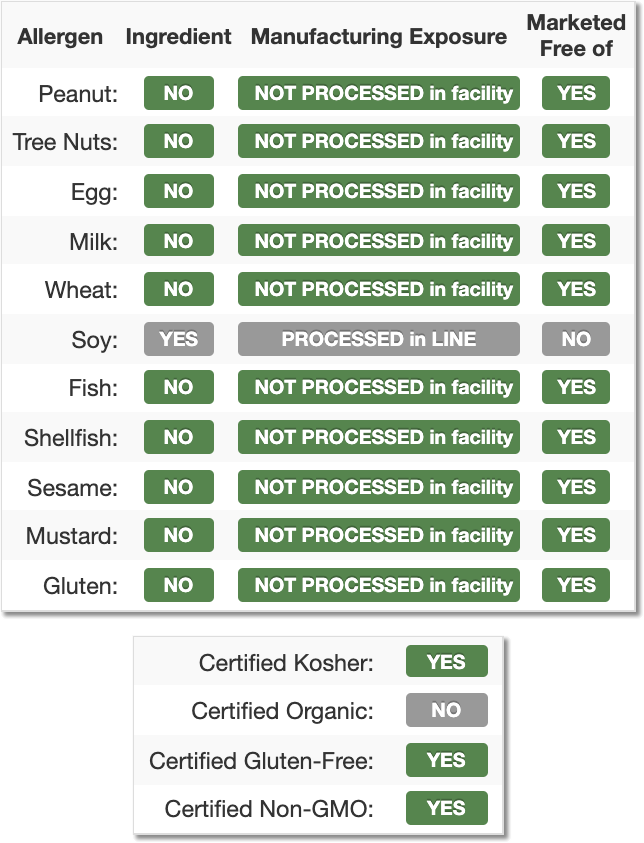 ---

MadeGood Granola Minis
MadeGood® Granola Minis are manufactured in a dedicated facility free from the common allergens: peanut, tree nuts, wheat, soy, dairy, egg, sesame, fish & shellfish. They are organic, gluten-free and contain the nutrients in one full serving of vegetables from six different sources.
Available in Apple Cinnamon, Chocolate Banana, Chocolate Chip, and Strawberry (pictured)!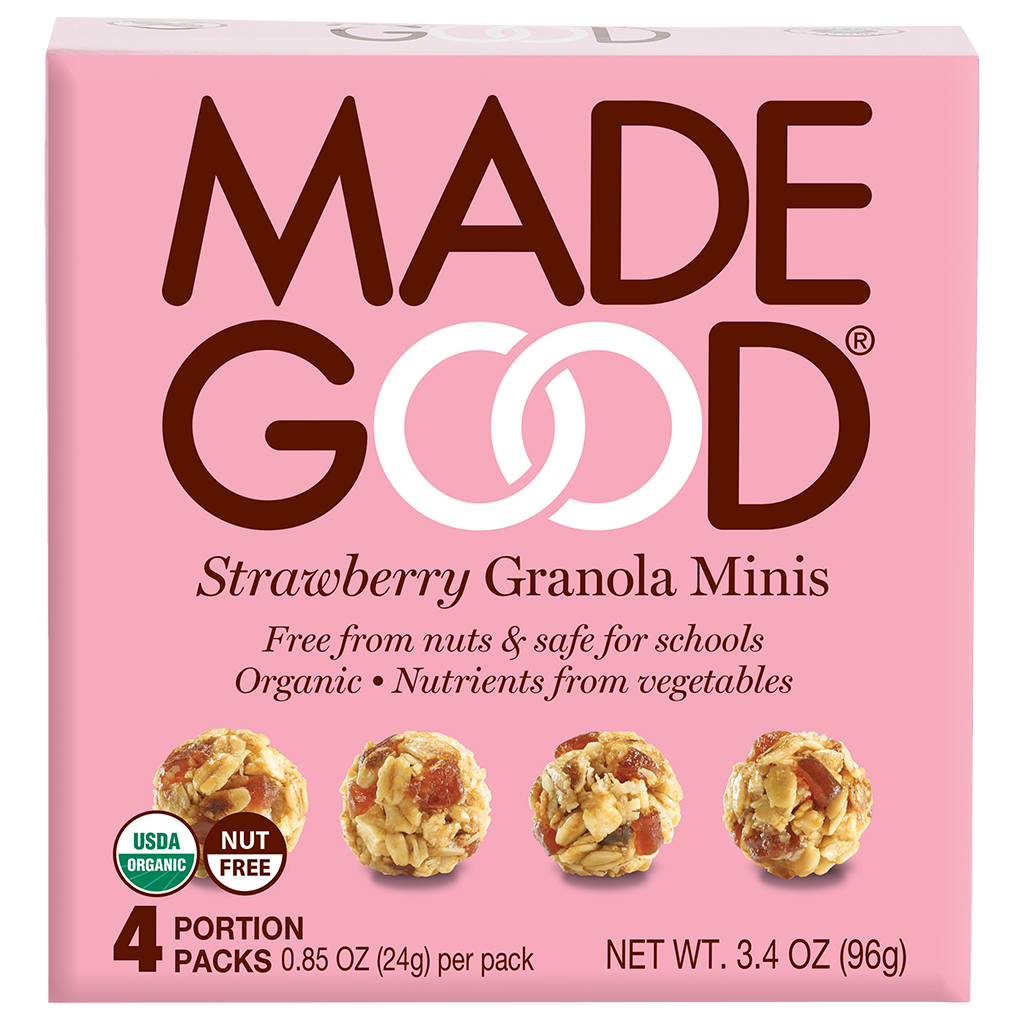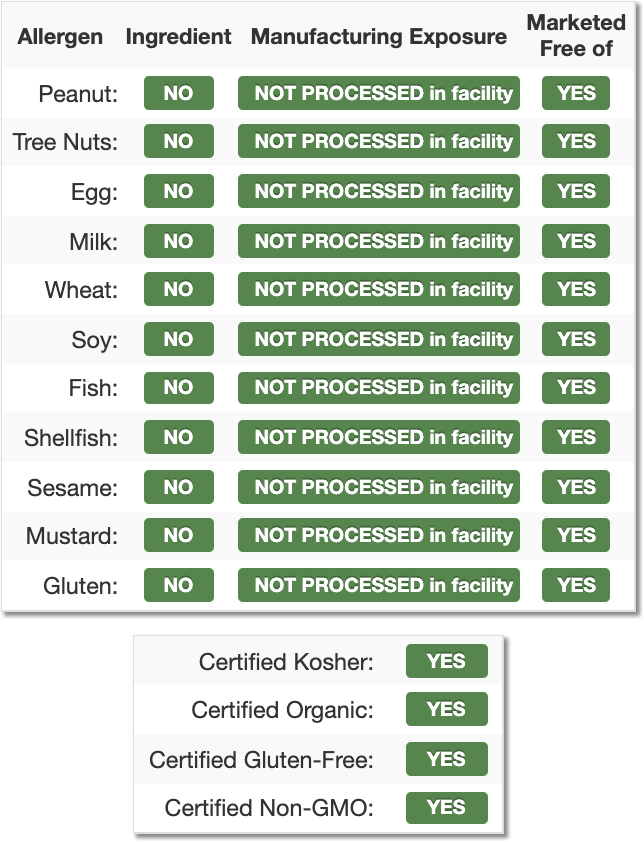 ---
Crispy Green Crispy Fruit
Crispy Green's freeze-dried Crispy Fruit is 100% pure fruit, nothing else! Their category-leading freeze-dried fruit is made from only the finest, non-GMO fruits available with no sugar added. Their sophisticated freeze-drying process removes the water from the fresh fruit, leaving behind the fruit's true essence in a light and crispy texture. Packed with nutrition and super convenient, their Crispy Fruit are perfect for any lunchbox!
Available in All Apple (pictured), All Banana, All Cantaloupe, All Mango, All Pear, All Pineapple, All Strawberry, All Tangerine!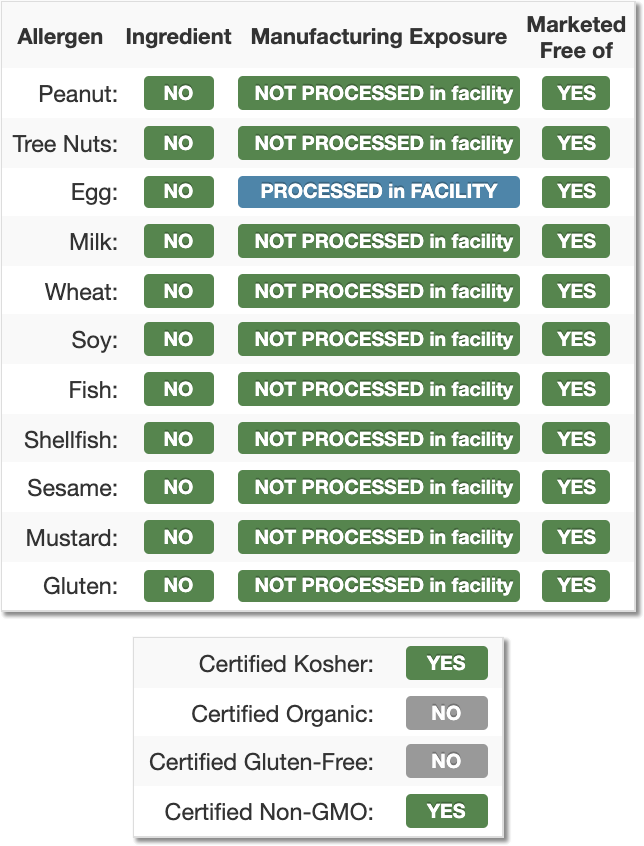 ---
WOWBUTTER
WowButter is a nutritious and delicious safe-for-school peanut-free spread the whole family enjoys with even more nutrition than peanut butter, it's the better choice. This perfect nutrition-packed healthy breakfast, lunch or snack solution is fast becoming a new food staple, satisfying the taste and nutritional needs of everyone. Wholesome with apples & carrots, great with crackers, delicious in baked cookies and sweets. Of course, nothing hits the spot like a tasty WB&J sandwich.
Available in Crunchy and Creamy (pictured).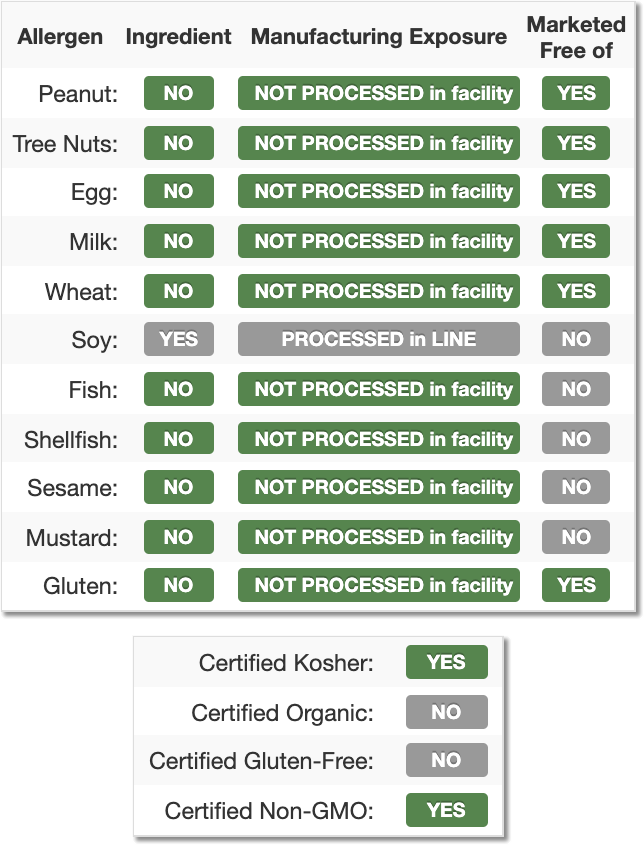 ---
Yum Actually Veggie Ice Cream Snack Cups
They make nutrient-dense ice cream snacks for kids. The main ingredient in all of their flavors is a fruit or vegetable and the ice cream is lower in sugar than other leading brands. This ice cream is smooth and super creamy. Parents, we challenge you to not sneak a bite of this one!
Available in Banana & Honey (pictured), Butternut Squash & Butterscotch, Mango, and Sweet Potato & Caramel!