A University of Michigan study finds children with severe egg allergy can safely receive a single dose of the seasonal influenza vaccine.
In an update to their Food Fraud Database to be published tomorrow, the US Pharmacopeial Convention warns that the amount of food fraud they discovered is up 60% this year over their first report in April 2012.
Last month the US Department of Justice (DOJ) announced an agreement that may greatly expand accommodation of people with celiac disease and other food allergies.
The Iowa Court of Appeals ruled Wednesday that a child's tree nut allergy is a protected disability.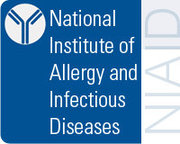 A new randomized, placebo-controlled study suggests that a form of immunotherapy may reduce the allergic response to peanuts in adolescents and adults.
A study by the American College of Allergy, Asthma and Immunology (ACAAI) indicates that dichlorophenols may play a role in the development of food allergies.
We've added 16 holiday themed items for those looking for Chanukkah and Christmas treats that are certified free of peanuts, tree nuts and eggs.
A recent study asserts that higher incidence of peanut allergy may be associated with more affluent socioeconomic status.
Two leading food allergy organizations have officially merged their operations.
We've added a number of products to the Safe Snack Guide.