A novel vaccine intended to reprogram the immune system to tolerate peanut has begun Phase I clinical trials in Australia on individuals 18-65 years of age. The vaccine candidate, dubbed PVX108, is the result of over fifteen years of research and development conducted by Alfred Health and Monash University.
The vaccine employs peptides – components of proteins – that are selected from specific parts of the peanut protein that do not cause life-threatening anaphylactic reactions. As a result, the vaccine itself is expected to be well-tolerated.
Pascal Hickey, CEO of Aravax, the company formed to commercialize PVX108, said: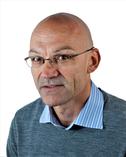 We want to help people around the world who suffer from peanut allergy to live stress-free lives without constantly fearing a major health event from accidental consumption. Our technology aims to alleviate that stress by reprogramming the immune system to tolerate peanuts.  By creating a safe, convenient and fast solution to a very serious problem we believe our product will have a global health impact by transforming the lives of patients and their carers.
The vaccine is intended to be administered once per month via intra-dermal injection.
The objective of the Phase I study is two fold: (1) to determine the maximum dose that can be safely administered in a single injection, and (2) to assess the safety of repeat, escalating doses, administered once every 2 weeks.