It was evident as soon as you walked in the door to the exposition space: Kaléo – the manufacturer of the recently reintroduced Auvi-Q epinephrine auto-injector – wants theirs to be the go-to auto-injector of choice for school nurses in the US.
The 49th Annual National Association of School Nurses Conference took place in San Diego this past weekend featuring an expo of products and services geared toward school nurses from all over the country. Many vendors and service providers were in attendance, including SnackSafely.com.
What we were not prepared for was the disparity between the respective displays of Auvi-Q and the market leader EpiPen, the dominant force in school stock epinephrine provision led by their EpiPen4Schools initiative.
Kaléo fielded one of the glitziest, most visible booths at the conference and kept it staffed by a team of representatives who conducted demonstrations and distributed product literature and Auvi-Q trainers.
By contrast, Mylan occupied a single table dedicated to educating nurses regarding EpiPens4Schools and Mylan's new generic version of EpiPen. The company, still reeling from congressional inquiries into EpiPen pricing, a product recall, a lawsuit by Sanofi alleging anti-competitive behavior, shareholder class action suits, and outrage over executive compensation in which their chairman received a $97 million payday, has adopted a lower profile approach to marketing in recent times.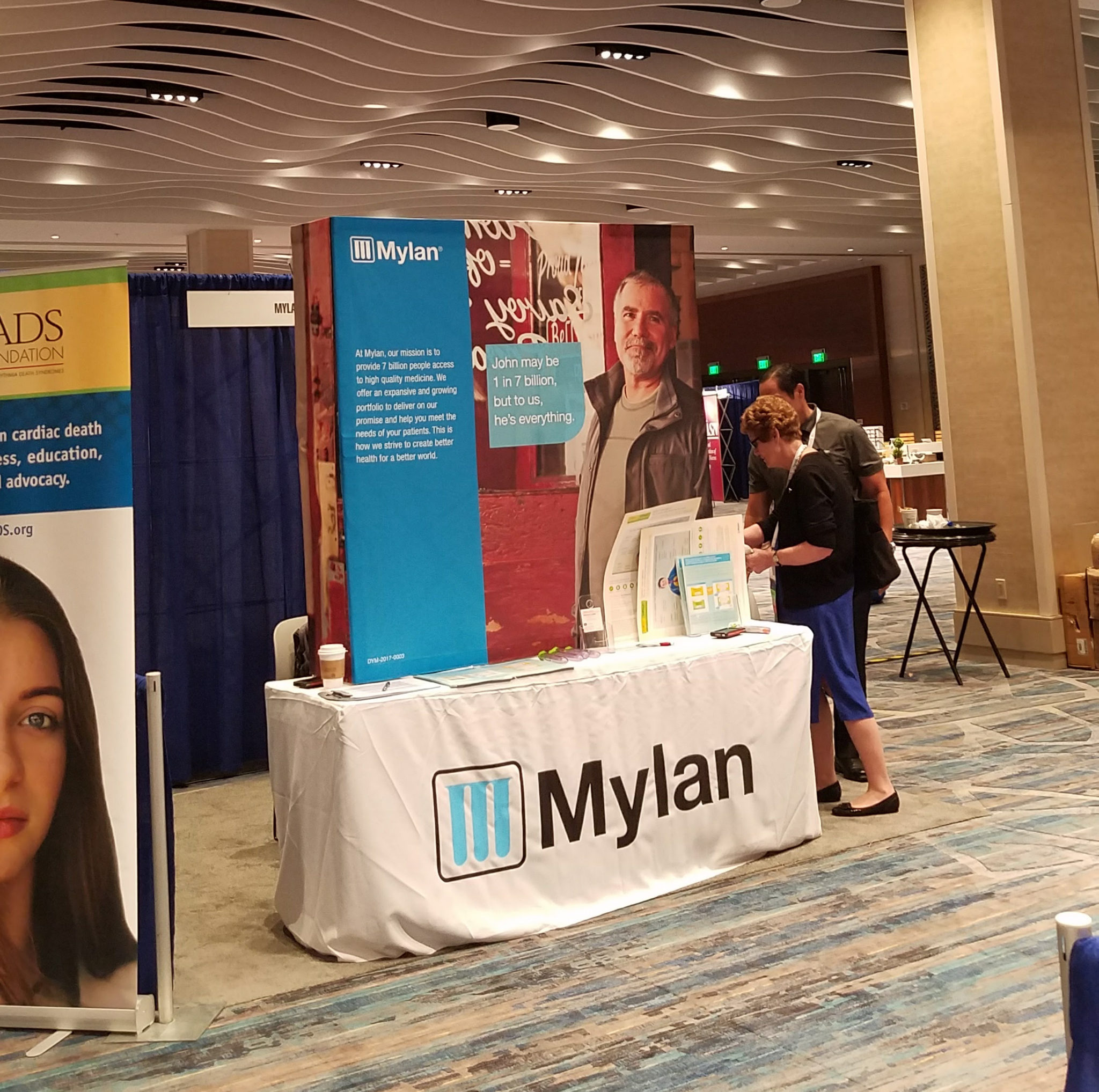 With return of Auvi-Q and the introduction of the EpiPen generic, together with the announcement of an agreement between CVS and Impax Laboratories to market the generic version of the Adrenaclick and the recent FDA approval of the Symjepi prefilled epinephrine syringe, much needed competition is finally taking hold in the emergency epinephrine market. We look forward to lower prices for these life-saving devices as a result.