Are you searching for allergy-friendly Easter-themed chocolate for your basket? We have many options from manufacturers that have gone the extra mile to disclose their behind-the-scenes allergen handling via our dedicated platform.
You'll find no opaque promises from these companies asking you to "trust them" to ensure your safety. As members of our Manufacturer Partnership, they've gone above and beyond the FDA's requirements to disclose how they process the 11 allergens we track, including the Top 8 (peanuts, tree nuts, milk, eggs, wheat, soy, fish and crustacean shellfish) as well as sesame, mustard and gluten.

Here follows a selection of options – all Top 8, sesame, mustard and gluten-free – with many more in the Easter Edition of the Safe Snack Guide. All allergen and product information is provided directly by the manufacturer,
not
from the label.
No Whey Foods: Franky the Laughing Bunny

Franky the Large Laughing Chocolate Easter Bunny in three colors. Hand painted and hollow. 5.6 ounces. Milk Free, Nut Free, Gluten Free, Egg Free, Soy Free. Vegan. Natural.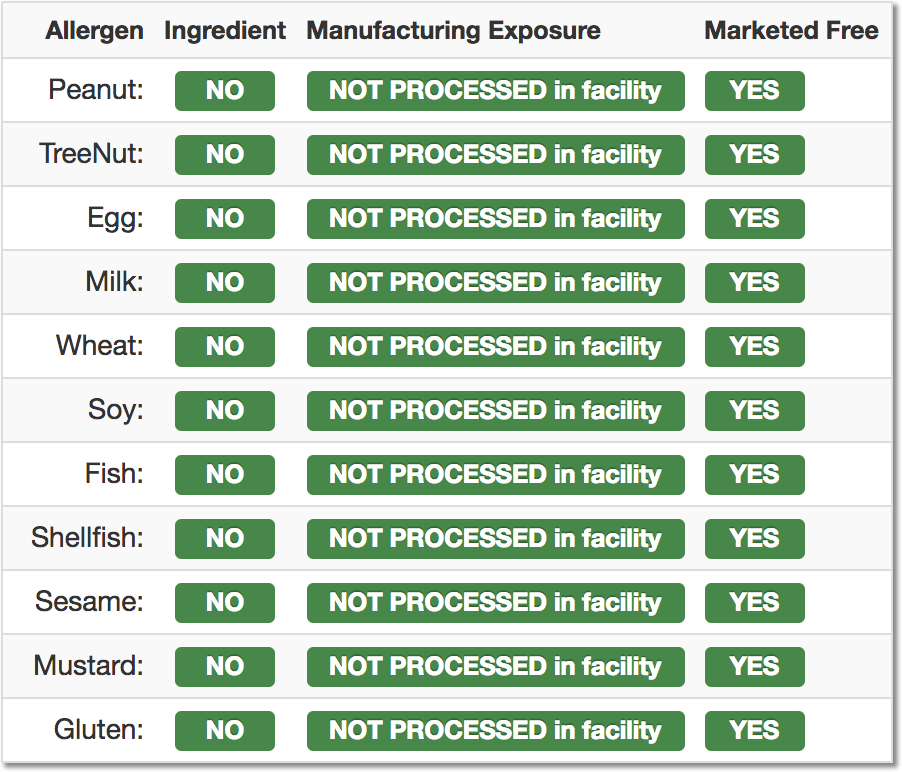 No Whey Foods: Benny the Milkless Bunny

Benny has slimmed down this year and has found himself a beautiful new home. He is of course Milk Free, Peanut / Tree Nut Free, Egg and Gluten Free. He is also a Vegan and an All Natural Chocolate Easter Bunny. 2 oz.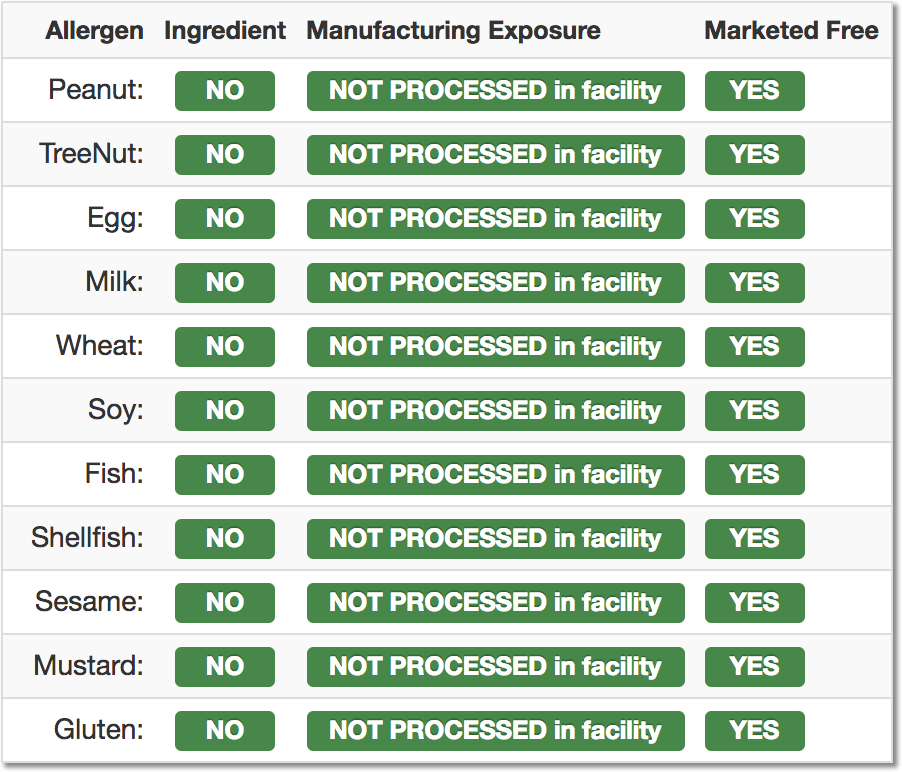 No Whey Foods: Choco VEGGs

Break open a gorgeous, exciting bird's nest of Vegg treats for Easter and enjoy delicious chocolate desserts that are vegan, all natural, and free of all eight common allergens. Each egg is coated in a natural candy coating that is designed to look like a real colored egg! The Milkless milk-free chocolate shell hides the surprising, delicious chocolatey interior. Great Alternative. Net wt. 1.6 oz each. All Natural. Vegan. Actual Colors of eggs are blue and white.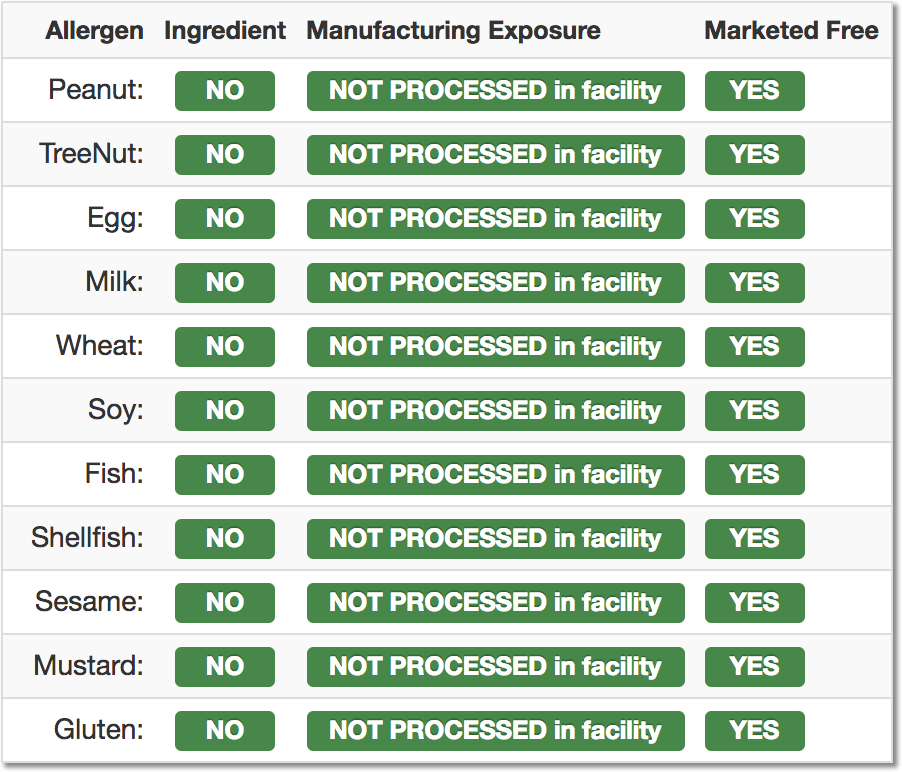 No Whey Foods: Easter Peanot Egg

Break open this stunning, printed Easter Egg to reveal a pile of delicious mini Peanot cups! Inspired by your favorite Reeses™ Peanut Butter Cups, our famous Peanot filling is nut-free and designed to replicate the flavors that you love. Every mini Peanot cup is coated in delicious Milkless chocolate that everyone is sure to enjoy.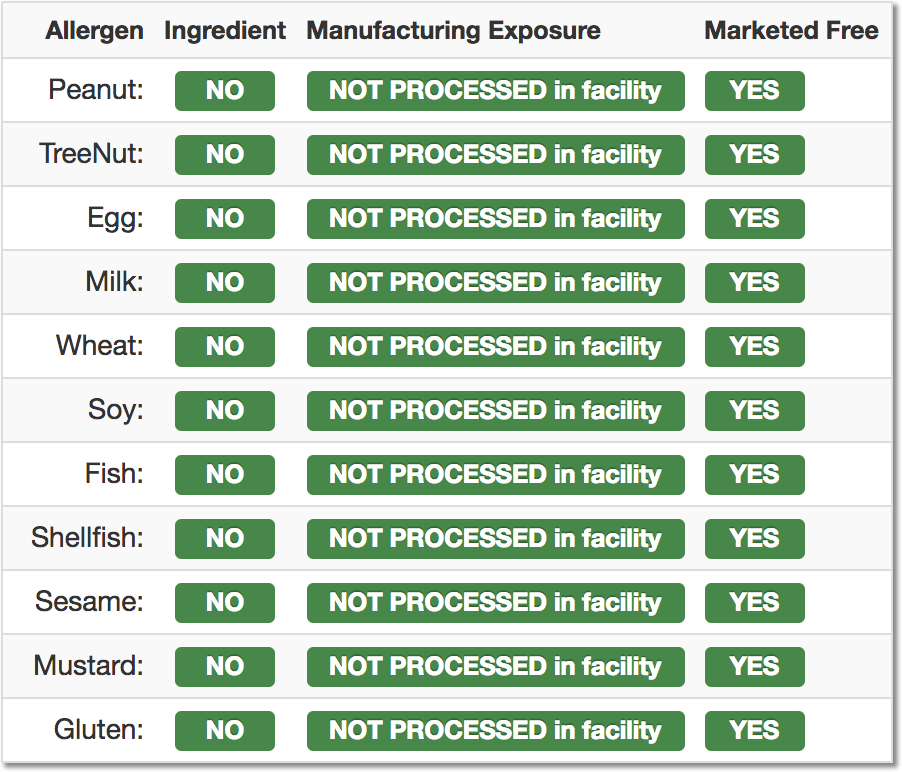 No Whey Foods: Easter Truffle Collection

Our famous gourmet truffles deliver the best tastes and textures with a commitment to all-natural, vegan, allergy-free indulgence. Inside the floral Easter box are 15 signature truffles! Enjoy three truffles in each flavor, including milk-like fudge, coffee, grand marnier, raspberry, and salted caramel. Every bite is filled with flavor and free of all eight common allergens. (15 pieces)
Vegan, All Natural, Dairy Free, Milk Free, Lactose Free, Peanut Free, Tree Nut Free, Egg Free, Soy Free, Wheat Free, Gluten Free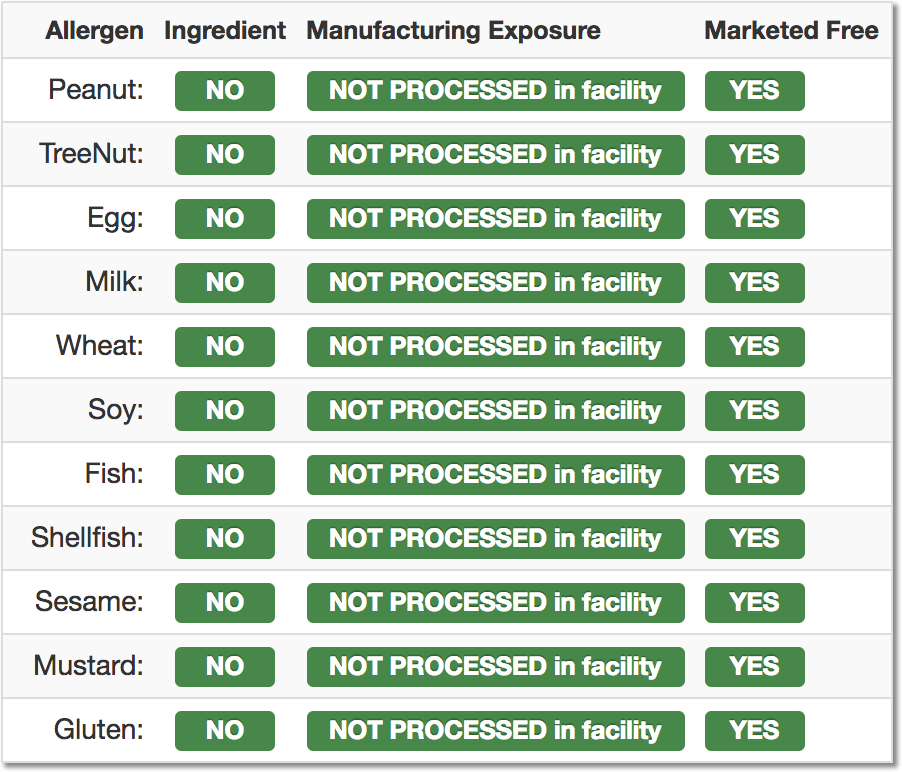 Amanda's Own Confections: Big Sitting Bunny
He's back and bigger than ever, a full 8 inches tall! Our Sitting Bunny (flat on the back) is a whopping 1/2 pound of our delicious chocolate. He comes to you in a clear bag tied with a pretty pastel polka dot ribbon. The perfect centerpiece for any Easter basket. Net weight: 8 oz.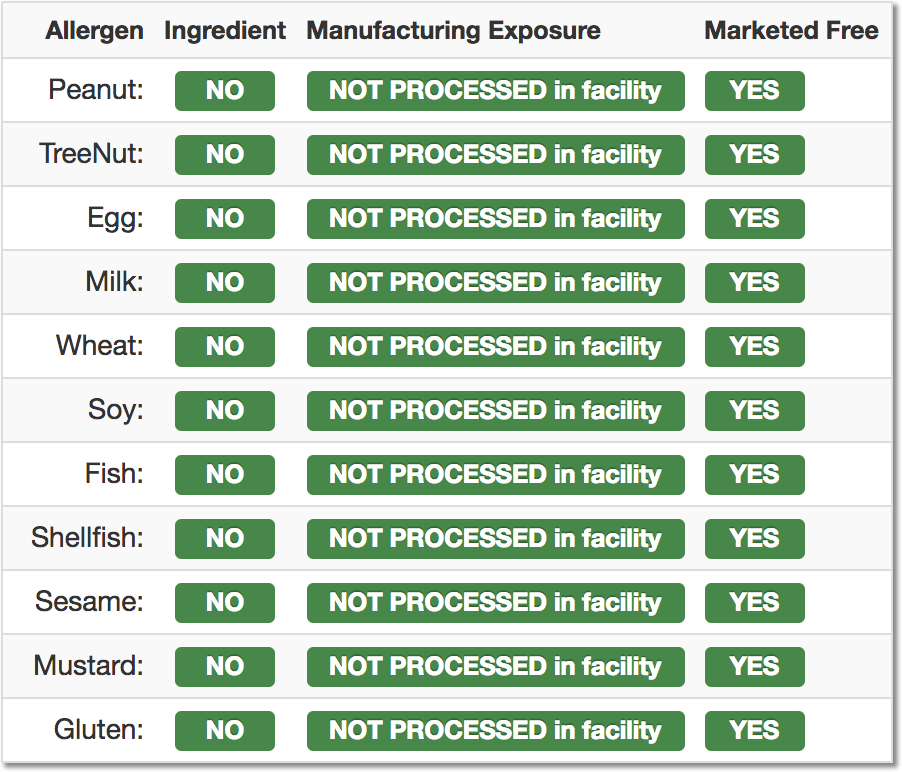 Amanda's Own Confections: Baby Bunny
Our littlest 2 inch bunny is ready to sit in your Easter basket. Net weight 2 oz.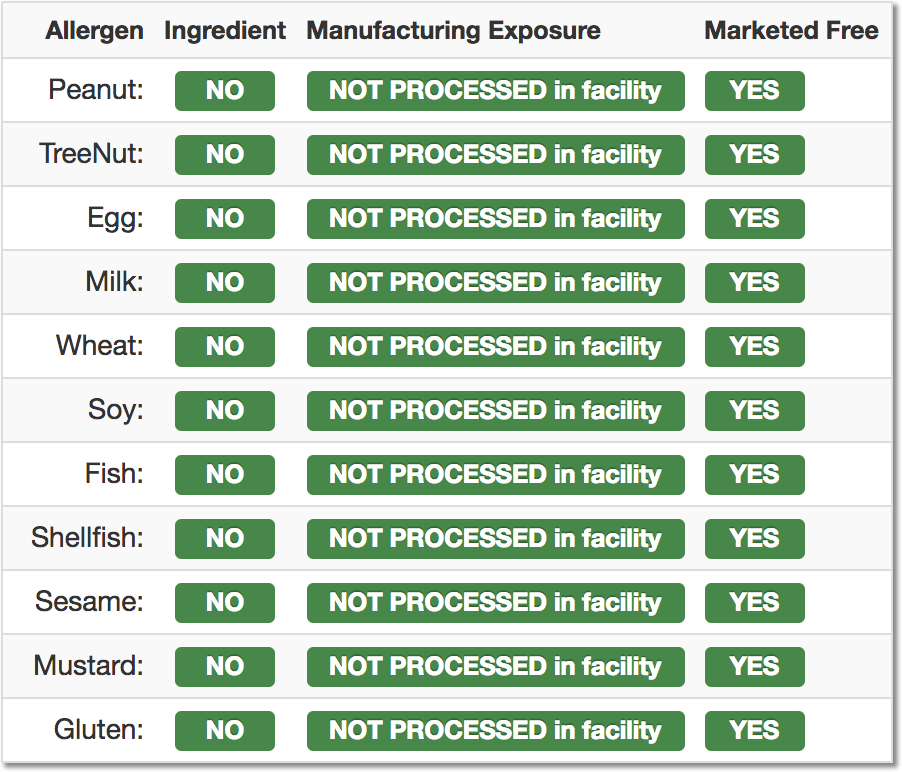 Amanda's Own Confections: Easter Candy Bar
Amanda's Own favorite candy bar now dressed for Easter – perfect for every Easter basket! Net Weight 1.5 oz.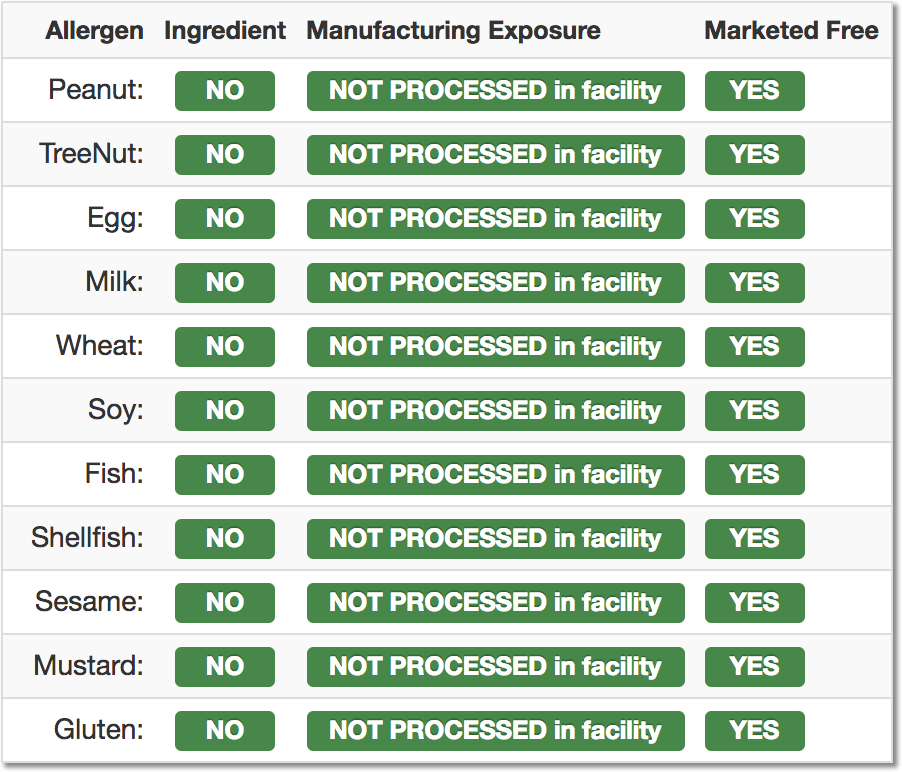 Amanda's Own Confections: Happy Easter Egg Box
Our adorable box is printed with colorful Easter eggs, which will look great in your Easter basket. This box contains 8 foil (Easter-themed) wrapped chocolates, shaped as bunnies, chicks and ducks all nestled in green Easter grass. Net wt 3 oz.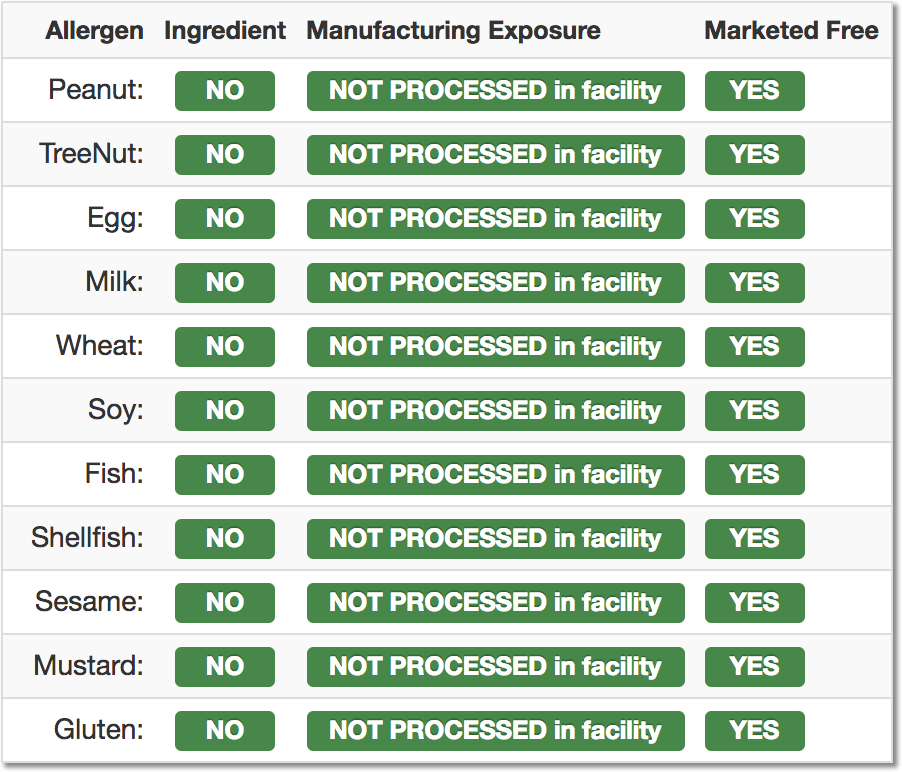 Amanda's Own Confections: Gold Bunny Box
This beautiful box contains 5 chocolate bunnies ready to celebrate the Easter season. Net wt 5 oz.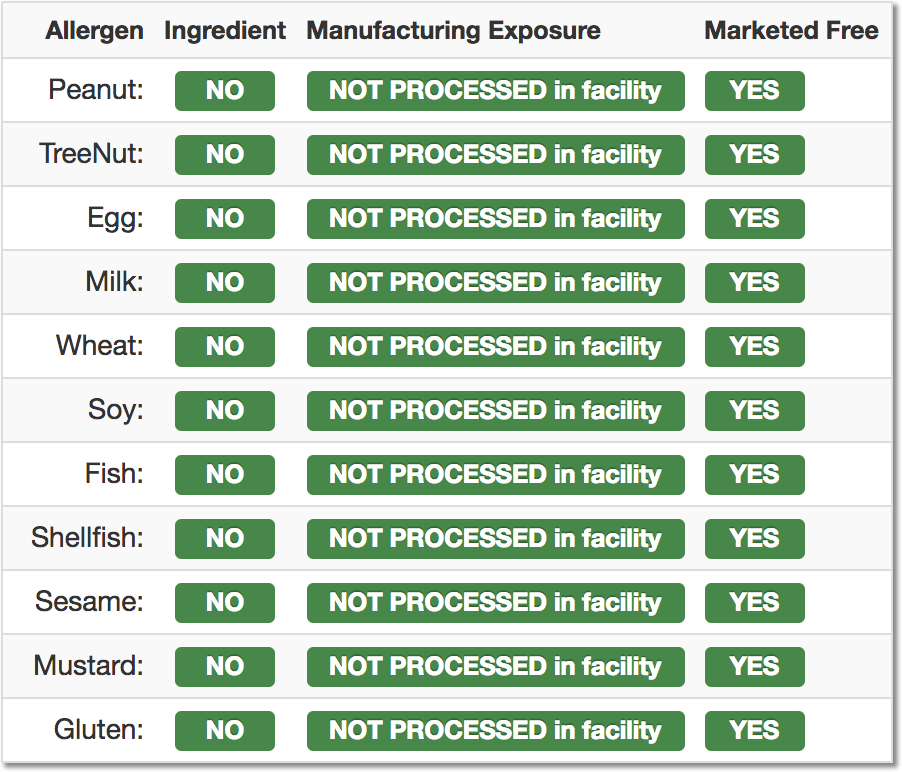 Amore di Mona: Crispy Caramela Bunny Gift Box
Our crispy caramela chocolate bunnies are back this spring for a limited time. Each box contains 3 – one ounce bunnies nestled in simple yet elegant box, on a bed of natural Easter grass, with a hand tied ribbon.
Enjoy Amore di Mona crispy caramela bunnies made with silky caramela, crispy brown rice and enrobed in luscious dark chocolate. A perfect treat for the ones you love this Easter.