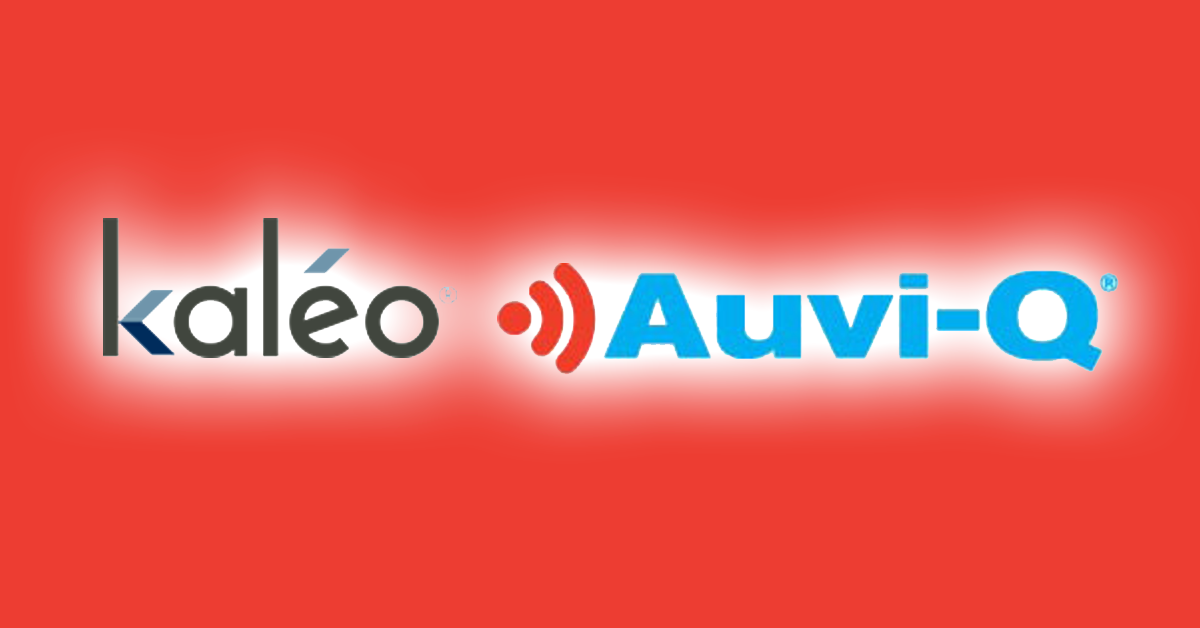 AUVI-Q® (epinephrine injection, USP) Available in Canada Starting September 7
– Health Canada issues Interim Order authorizing importation and sale of U.S. FDA-approved AUVI-Q (0.15 mg and 0.3 mg) to patients in need
RICHMOND, VA. (August 29, 2018) – Kaléo, a privately-held pharmaceutical company, today announced that AUVI-Q® (epinephrine injection, USP) will be available in Canada starting September 7.
In response to the ongoing shortage of epinephrine auto-injectors in Canada, Minister of Health Ginette Petitpas Taylor signed an Interim Order, authorizing the importation and sale of U.S. Food and Drug Administration (FDA) approved AUVI-Q auto-injectors to patients at risk for, or have a history of, serious allergic reactions. Kaléo is working closely with Health Canada, provincial and territorial health authorities, as well as a distributor, to equitably distribute AUVI-Q to pharmacies across the country.
"As a company founded by patients with life-threatening allergies, we understand how critically important it is to be able to access an epinephrine auto-injector when it is needed," said Spencer Williamson, President and CEO of kaléo. "When Health Canada contacted us regarding our ability to help address the ongoing shortage of epinephrine auto-injectors, our team immediately went to work on a response plan."

Kaléo will be working with Health Canada on the regulatory and logistical requirements necessary for the return of Allerject® (epinephrine injection, USP), a similar product to AUVI-Q that was previously on the market in Canada.
"Having a second supplier in the market is vital for Canadians with life-threatening allergies, including allergies to food, not only in this interim period of limited supply, but in the longer-term as a permanent solution," said Jennifer Gerdts, Executive Director of Food Allergy Canada. "With AUVI-Q in the market, Canadian families get access to a different option for an epinephrine auto-injector. This is a significant step towards alleviating the pressure Canadian families living with life-threatening allergies, including allergies to food, are facing, and is a measure Food Allergy Canada has been advocating for."
AUVI-Q is approved by the U.S. Food and Drug Administration (FDA) to treat life-threatening allergic reactions, including anaphylaxis, in people who are at risk for or have a history of serious allergic reactions. Its innovative features include voice instructions that help guide a user step-by-step through the epinephrine delivery process, as well as an auto-retractable needle system, a first for epinephrine auto-injectors, that injects the epinephrine and retracts the needle back into the device within seconds. AUVI-Q does not take the place of emergency medical care. Seek immediate medical treatment after using AUVI-Q.
"We are taking the extraordinary measure to ship AUVI-Q auto-injectors approved for use in the U.S. market to Canada to do our part during this immediate crisis," said Phil Rackliffe, General Manager of Allergy and Pediatrics, at kaléo. "In addition, we look forward to working with Health Canada to bring back Allerject in 2019 as an option for patients in need."
Identical twin brothers, Eric and Evan Edwards, the inventors of AUVI-Q and founders of kaléo, grew up with life-threatening allergies. They know what it is like to live in fear of that life-or-death moment, both as patients and parents of food-allergic children. Eric and Evan Edwards believe and trust in AUVI-Q, not only for themselves, but also for their children and other families who may have to depend on it to administer epinephrine during an allergic emergency.
While the emergency availability of AUVI-Q is expected to help supplement existing supplies, Health Canada anticipates that the overall supply of epinephrine auto-injectors in Canada will remain below normal and should be carefully managed. Health Canada is encouraging healthcare professionals to continue to keep the ongoing supply situation in mind when dispensing epinephrine auto-injectors.
Canadian patients can learn more about AUVI-Q at 
https://www.canada.ca/en/health-canada/news/2018/08/health-minister-announces-access-to-a-us-approved-epinephrine-auto-injector.html