GivingTuesday was created in 2012 as a simple idea: a day that encourages people to do good, whether that means donating money, resources, or time.
We encourage you to learn more about the 10 food allergy non-profit organizations on the following pages and to consider donating to or volunteering with those that resonate with you.
You'll find short descriptions for each organization along with links to donate and learn more. Donations to each non-profit will go a long way toward raising awareness and making life safer for those coping with food allergies.
Please feel free to use the buttons above to share this article with family and friends and encourage them to donate as well.
---
Food Allergy Fund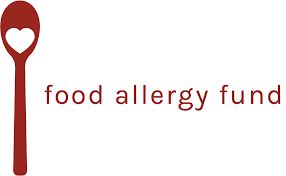 The Food Allergy Fund is dedicated to funding food allergy research focused on the underlying causes of food allergies and improved treatments for people with food allergies. The Food Allergy Fund enlists celebrity ambassadors, industry partners, and individuals to raise public awareness and to support scientific research.
Click to donate or visit site to learn more.