DBV Technologies, developers of Viaskin® Epicutaneous Immunotherapy (EPIT), announced the publication of preclinical data in the Journal of Allergy and Clinical Immunology (JACI) suggesting that treatment with EPIT (i.e. "skin patch immunotherapy") provides protection against food-induced anaphylaxis during therapy and after treatment discontinuation in animal models.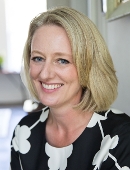 "For the first time, we were able to show that the epicutaneous route of delivery provided protection from food-induced anaphylaxis, and by supporting the development of gut-homing LAP+ Tregs, EPIT was observed to suppress mast cell activation leading to sustained clinical protection," said Dr Cecilia Berin, PhD, co-author of the publication.
To determine the efficacy and mechanism of tolerance induced by EPIT, mice sensitized to ovalbumin, an egg protein, received either EPIT via Viaskin patches once per week or OIT (1mg) once daily for eight weeks. Tissue and blood samples were analyzed along with symptom monitoring to assess protection. At the end of treatment, both EPIT and OIT-treated mice were protected, however when challenged again to test sustained protection after four weeks without treatment, only those that were treated with EPIT were still significantly protected.
Said Dr Berin, "These new data show that the unique immune communication between skin and gastrointestinal tract can be used to generate long-lasting protection from food allergies, and shed light on why we do not observe a sustained treatment response with other routes of immunotherapy."