The guides used by thousands of schools and tens of thousands of families nationwide to help keep allergens out of the classroom and the home!
It's time to download your updated copy of the Safe Snack Guide available in Peanut & Tree Nut Free, Milk Free, Sesame Free, Gluten Free, and over 7,100 Custom Editions tailored by our readers for their classroom or family's specific mix of allergen restrictions! Or visit our Allergence product screening service and set up profiles for each family member with allergen restrictions.
We list over 3,000 products from 180+ responsible members of our Manufacturer Partnership who have signed on to provide detailed allergen processing information including shared line/facility information.
Why the Guides?
While US regulations require manufacturers to label when any of the Top 9 allergens are ingredients of a product, they do not have to disclose when those allergens are processed in the same line or facility as those products are manufactured. Warnings like "Manufactured in a facility that also processes peanuts" and "May contain traces of milk" are entirely voluntary; some manufacturers include them, some don't, and some will warn for one allergen and not another.
Even a trace of an allergen can cause life-threatening reactions, hence the need for well-researched information that goes beyond what is required on the label: our guides.
How We Source Information for the Guides
SnackSafely.com partners with responsible manufacturers who agree to use our proprietary platform to disclose detailed processing information for each product in exchange for listings in our guides and our interactive Allergence product screening service. We then curate that product data for completeness and accuracy and use it to provide you with information you won't find on the label or anywhere else.
How the Guides are Organized
Each guide is organized into 40+ categories of foods to help you find the products you're looking for. Some example categories are:
Chocolate
Candy
Ice Cream
Cookies
Cake & Muffins
Baking Mixes & Flour
Baking Chocolate
Chips
Pretzels
Fruit Snacks
Vegetable Snacks
Cheese Snacks
Rice, Grains & Seeds
Herb & Spices
Peanut Butter Alternatives
Nutrition Bars
Granola
Pasta
Prepared Foods
Bread, Bagels & Rolls
Welcome New Partners
In addition to new products from our existing members, please welcome three new members of our Manufacturer Partnership:

NadaMoo! — The company has a thing for making the creamiest, most delicious coconut milk frozen dessert you've ever tasted. To do that, they cultivate the power of plants, leave our planet better than we found it, and spread positivity through every pint. Their products are free of milk, wheat, fish, crustacean shellfish, sesame, and mustard and are certified organic, gluten-free, and non-GMO.
---
Jackson's Chips — When their son Jackson was diagnosed with a rare autoimmune disorder, their top priority was to find ways to ease his symptoms. The sweet potato chips they came up with were too good not to share with you and your family, so they started Jackson's. His legacy lives on through the company and the snacks he inspired, and they couldn't be more proud to bring them to you. Their products are free of the Top 9 (peanuts, tree nuts, milk, eggs, soy, wheat, fish, crustacean shellfish, and sesame), and mustard, are gluten-free, and certified kosher and non-GMO.
---
Algamar — The company is diversifying the American diet to include nutritious and sustainable protein options that reduce the overall carbon & biological footprint of how we feed or are fed. The wild seaweed that Algamar uses for its products is harvested by hand on the cleanest stretch of Spain's Atlantic coast in Galicia according to the Algae Utilization Plan.
---
Laura's Gourmet Granola — The singular mission of Laura's Gourmet Granola is to create unparalleled granola made with naturally delicious, better-for-you ingredients. Their unique flavor profiles are artisan-crafted, batch-baked, and fully representative of the gourmet nature of a chef-created product. Their products are free of milk, eggs, soy, wheat, fish, crustacean shellfish, sesame, mustard and are certified kosher and gluten-free.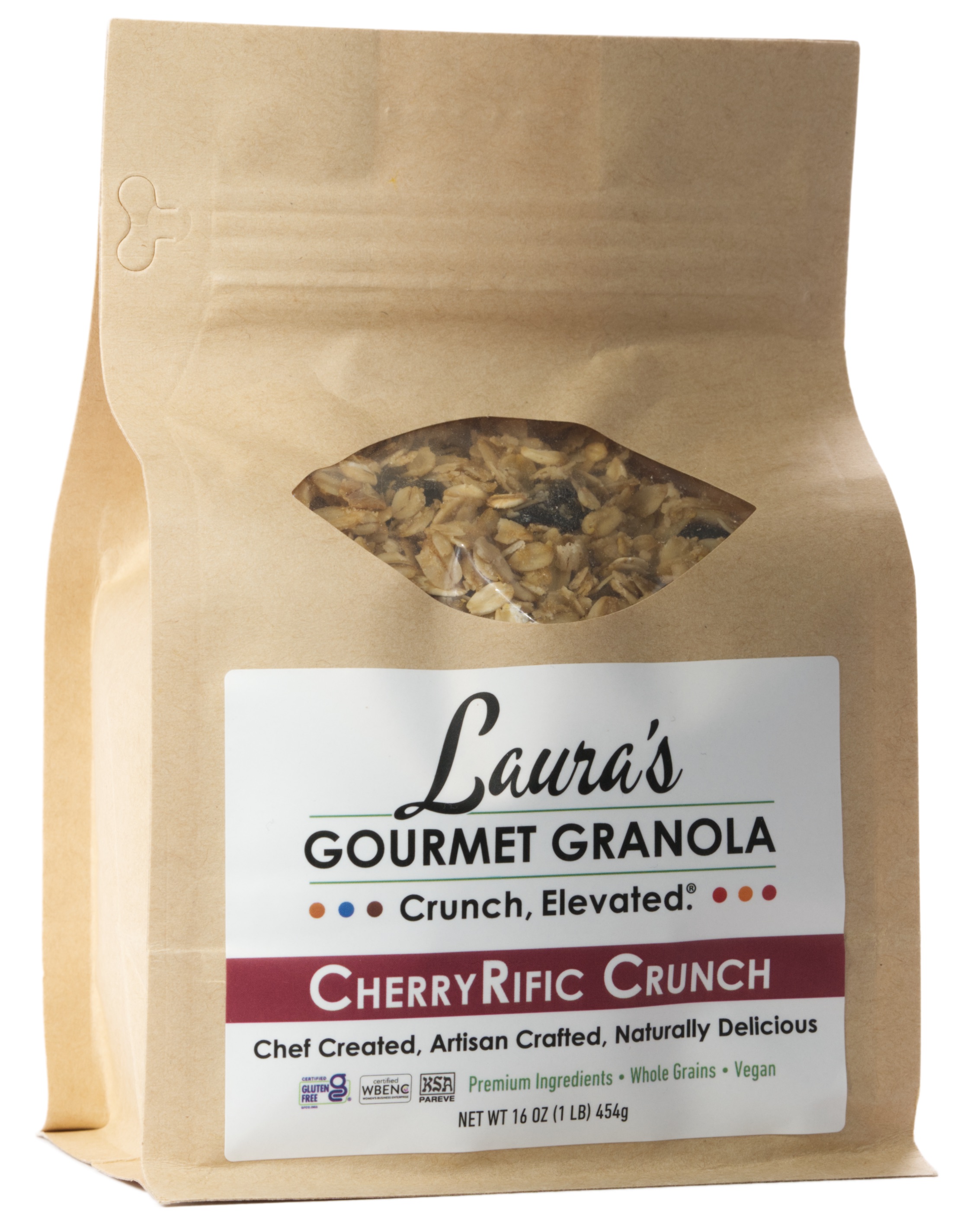 ---
Please discard your current copy and download the latest:
Browse products from our featured partners: